The wait is finally over – they're real! The AirPods Pro 2 are finally here, and they will be available to order soon. They've got a whole host of new features, including a new chip, new dynamic drivers, and improved noise canceling. Looks like preorders will open on September 9, ready for a September 23 shipping date.
AirPods Pro 2: Release date
Apple has given us a date — and it's soon! Preorders of the AirPods Pro 2 will go up on September 9, and then they'll ship them out on September 23. This is pretty much in line with all the rumors going up until the announcement.
Of course, if you want them as close as possible, you're going to want to make sure you get ordering as soon as those preorders go up on the ninth. As we saw last year with the iPhone 13 Pro and this year with the new MacBook Air M2, Apple products are gaining a habit of going out of stock very quickly after release.
AirPods Pro 2: Design changes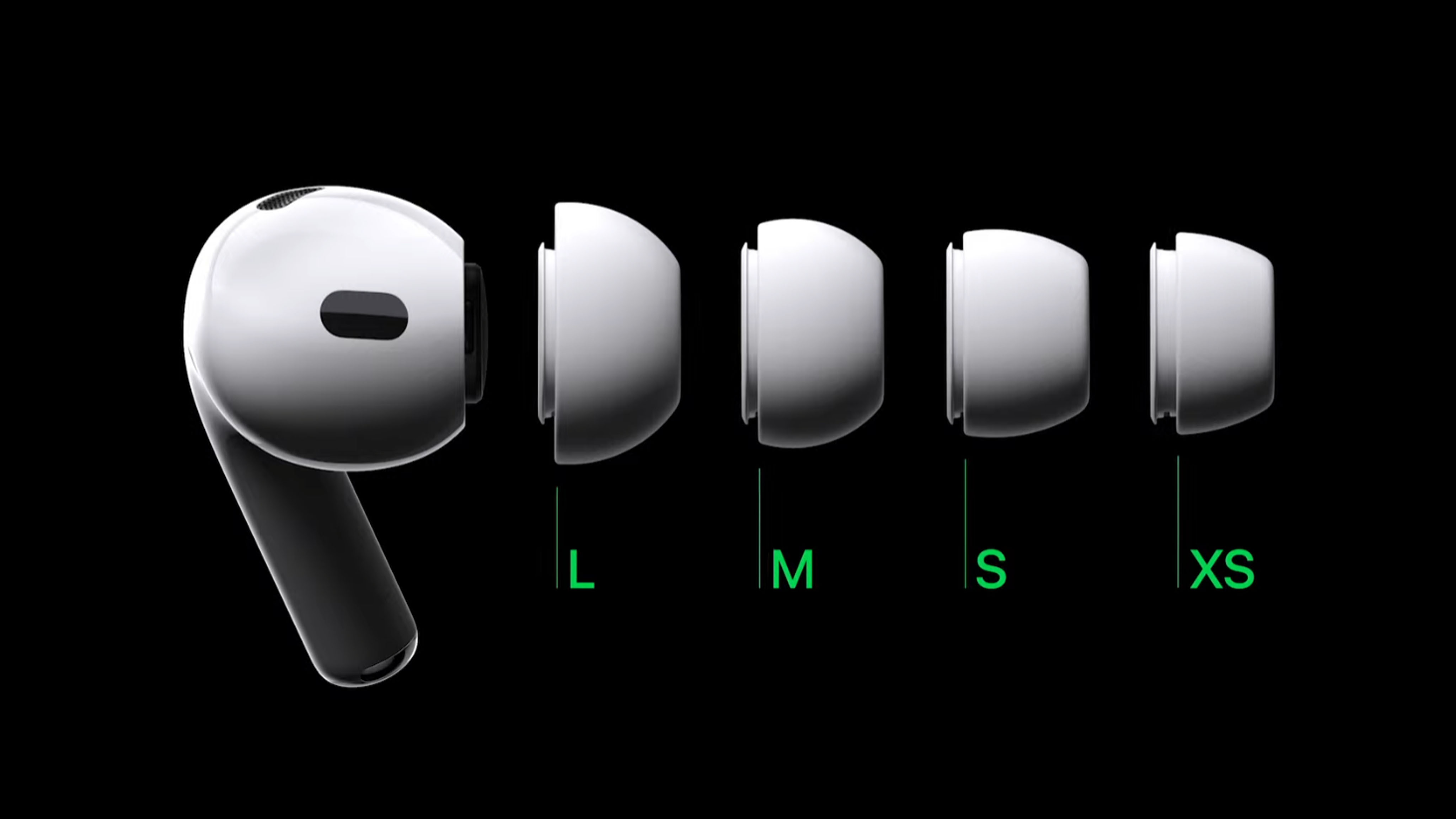 On the outside, the AirPods Pro 2 haven't changed a lick — they have the same earbud design, and they retain those pressure-sensitive stems dangling down your earlobes. There has been a new extra small ear tip size that has been added to the lineup for the smallest ears.
You'll also see more microphones around the body of each bud. This is for the improved noise cancelling, letting the Airpods Pro 2 hear more of the outside world.
Also, another change has to do with the functionality of the stems. They're not just pressure-sensitive but also have become capacitive touch panels that you can swipe up and down on to control your music. Will this make them more annoying? Maybe, but only time will tell.
AirPods Pro 2: Audio
There wasn't a huge amount of information about the sonic performance of the AirPods Pro 2, although there was a little about the new dynamic drivers. We were hoping for some support in Lossless audio, but alas, we had no such luck. There will be support for 48KHZ audio, however, so music should sound great.
The biggest thing we heard about the audio in the AirPods Pro 2 was the improved Spatial audio processing, thanks to that new H2 chip. It will use pictures of the inside of your ear to personalize your sound profile, using the TrueDepth camera on the front of your iPhone. It should make Spatial Audio sound better and bring more dynamic range to the headphones. 
AirPods Pro 2: Noise cancellation
Active noise cancellation is back! And this time, it'll block two times more noise thanks to the H2 chip that Apple has put inside. There's also a better transparency mode, with adaptive transparency that will automatically block ear-damaging noise when in use.
AirPods Pro 2: Case
The AirPods Pro 2 may not look any different, but their case sure does.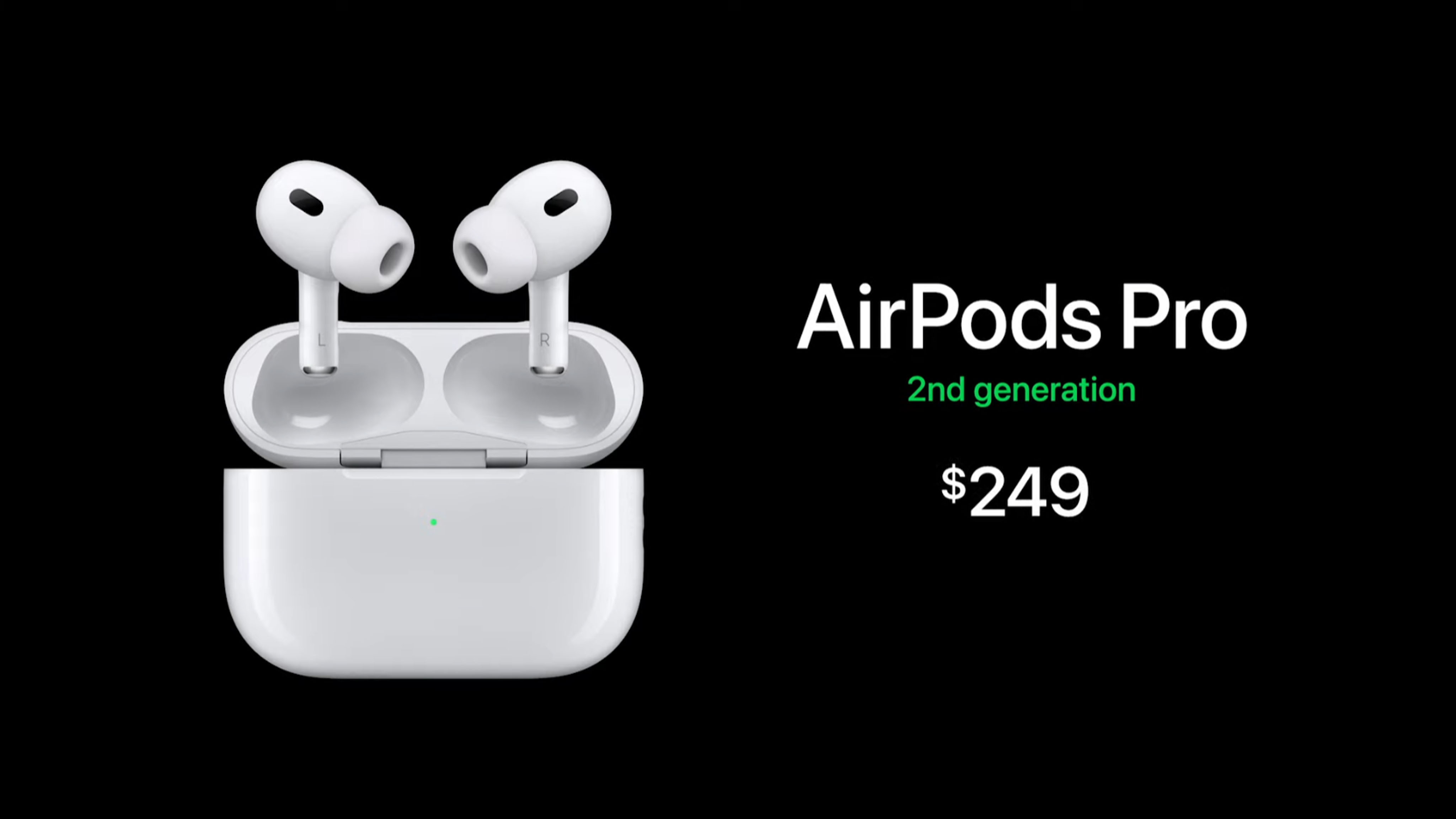 The case will feature an option that lets you use your Apple Watch charging cable to charge them wirelessly (you'll have to buy the right case, however), as well as a lanyard loop to keep it close to you. Its battery life has been updated too, with the whole package now delivering 30 hours of battery — six hours more than previous. The buds themselves will offer six hours.
The biggest extra feature in the AirPods Pro 2's case is the Find My functionality, which lets you precisely track and find them with the new speaker on the bottom. That speaker will also provide charging feedback and battery notifications.
AirPods Pro 2: Features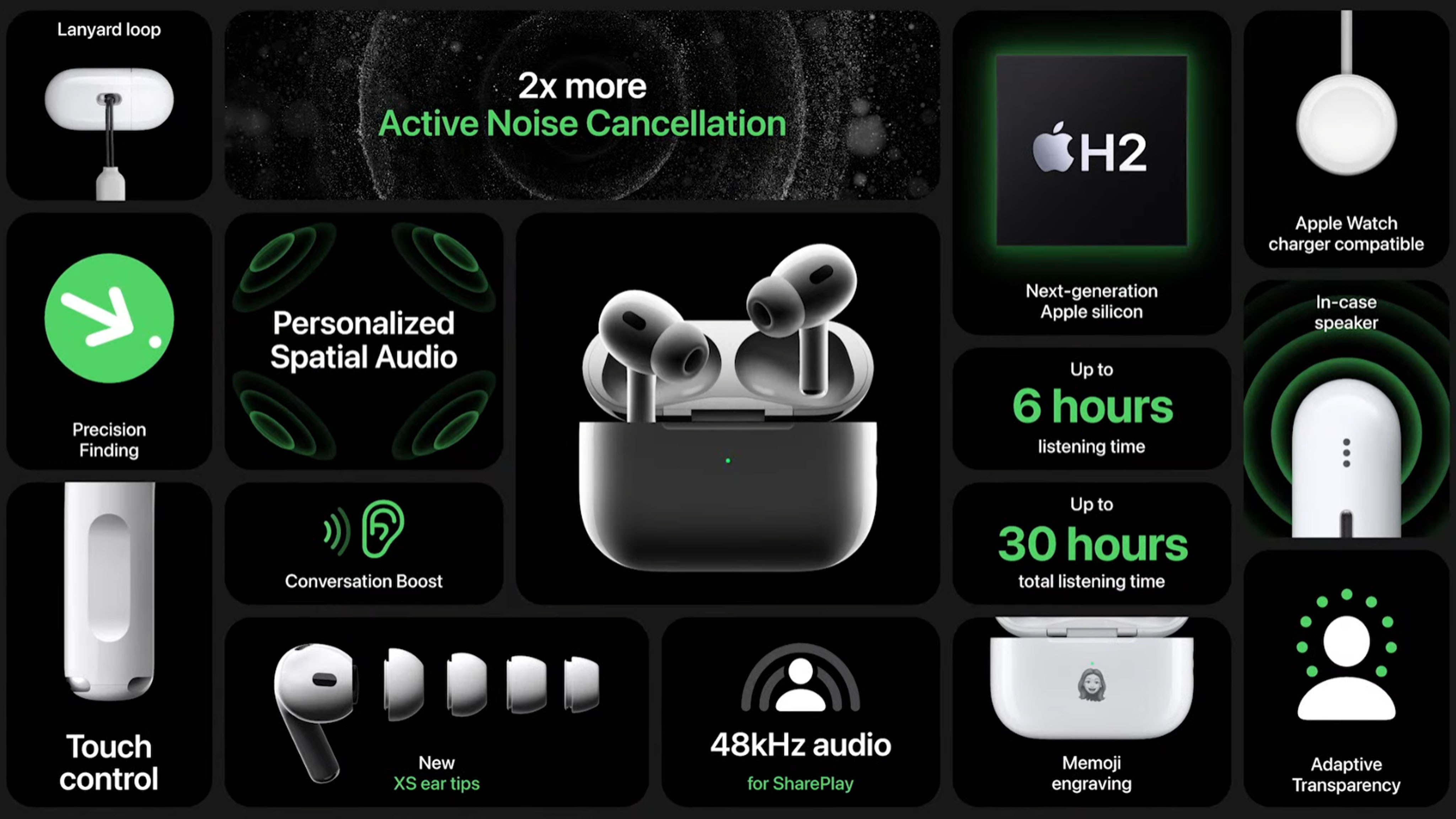 You can get Memojis engraved on the outside of your case! Most of the new features have been mentioned in previous sections, but there are still some cool extras. They're now made of more environmentally friendly materials, so you can rest assured that the planet wasn't as badly affected as it might've been, which is always nice.
AirPods Pro 2: Price and availability
The AirPods Pro 2 are going on sale for $249 — the same as the previous model. You'll be able to preorder from September 9 for delivery on September 23.