Queen Camilla has revealed how Queen Elizabeth II "laughed" before the royal's 2005 wedding to the then-Prince Charles after the bride suffered an embarrassing shoe mishap.
In a personal tribute to the late monarch that was broadcast before Britain's national minute of silence on Sunday, Camilla praised Elizabeth for being a "sole woman," "carving out a role" for herself in a male-dominated world upon her accession to the throne in 1952, and said she would always remember her "unforgettable" smile.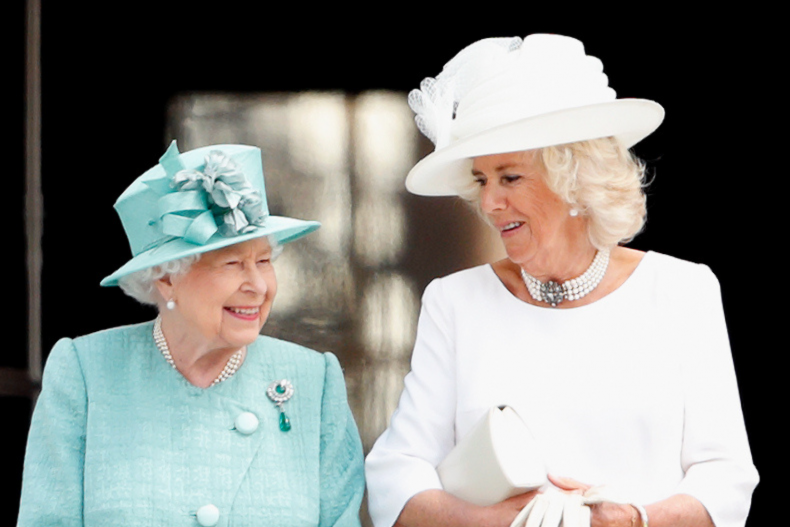 At one point, Camilla showed that the queen had a good sense of humor by telling an anecdote about her wedding day in 2005.
"I remember coming from here, Clarence House, to go to Windsor the day I got married, when I probably wasn't firing on all cylinders—quite nervous!" she said in the prerecorded tribute.
"For some unknown reason, I put on a pair of shoes, and one had an inch heel and one had a two-inch heel. So, I mean, talk about hop-along!
"There was nothing I could do. I was halfway down in the car before I realized," Camilla said. "And [the queen] could see it, and she laughed about it and just said, 'I'm terribly sorry,' and she did have a good sense of humor."
Camilla and Charles' road to the altar was not smooth, and reports circulated that, after the death of Princess Diana in 1997, the queen declined invitations to events where the prince and his partner would both be in attendance—including her son's 50th-birthday party.
After a well-reported first meeting during an event held at Charles' country home in 2000 between the queen and Camilla, the royal relationship developed, and Charles and Camilla became engaged in February 2005 with the monarch's blessing.
Despite this, the queen did not attend the legal marriage ceremony, which, owing to both Charles and Camilla being divorced, could not take place in church. Instead, she attended a secondary blessing service, which she hosted at St George's Chapel, Windsor in Berkshire, England.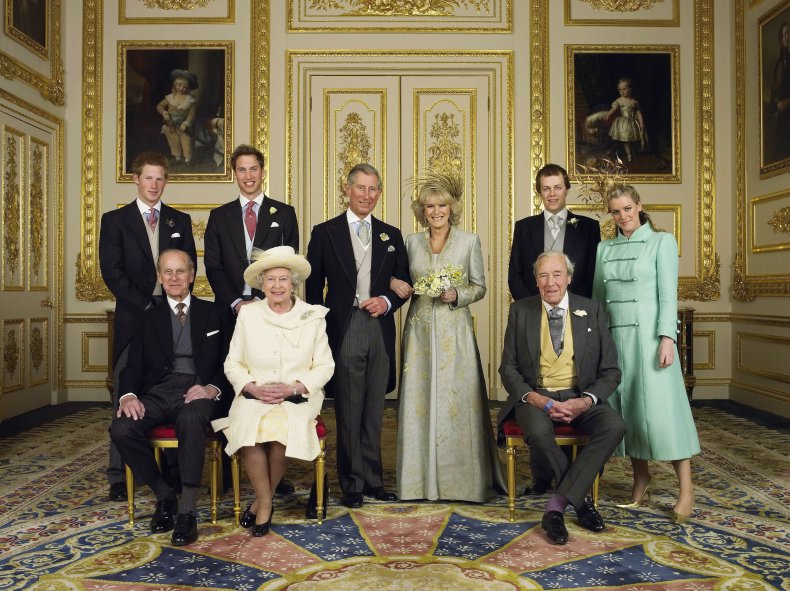 Over the following years, the queen and Camilla appeared to grow closer, with the then- Duchess of Cornwall being regularly photographed at events with her mother-in-law. The monarch bestowed royal seals of approval on her son's wife; including her royal family order, the order of the garter and latterly, her ultimate sign of approval, her "wish" that Camilla take the title of queen consort during Charles' reign.
That Camilla would be queen one day was not a foregone conclusion when she married Charles. At the time of the wedding, the palace said that the new royal would be known simply as princess consort when the time came, as public sentiment towards her was not overwhelmingly positive following the Diana years.
In February 2022, after nearly 17 years of Camilla's loyal royal service, the queen decided that the time had come to settle the discussion over titles once and for all.
In a message marking her 70th year on the throne, the queen said: "And when, in the fullness of time, my son Charles becomes King, I know you will give him and his wife Camilla the same support that you have given me; and it is my sincere wish that, when that time comes, Camilla will be known as queen consort as she continues her own loyal service."
And, with the death of the queen at the age of 96 on September 8, the transition of Camilla from Duchess of Cornwall to Queen Camilla, has been relatively seamless.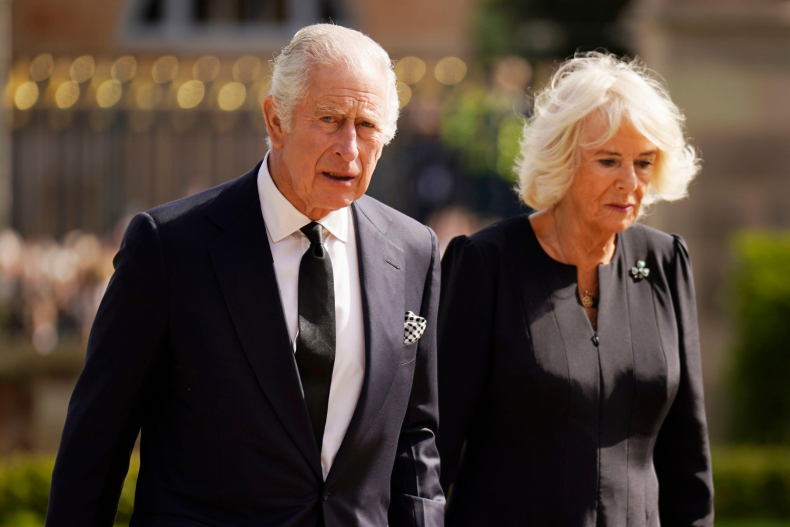 Speaking about her enduring memory of her late mother-in-law, Camilla said in her personal tribute on Sunday night that it was her smile that she would never forget.
"She's got those wonderful blue eyes, that when she smiles, they light up her whole face," she said.
"I'll always remember that smile, you know, that smile is unforgettable."
World leaders and monarchs from around the globe came together in London for the queen's state funeral on Monday, the biggest gathering of its kind since the coronation in 1953.