A 7.6-magnitude earthquake struck on Monday in Mexico City on the anniversary of seismic events in 1985 and 2017.
Following the country's commemoration of past earthquakes, a seismic alert was activated. Mexico's National Seismological Service said the quake occurred at about 1:05 p.m. local time about 63 kilometers (about 39 miles) south of Coalcoman, Michoacán, according to Cultura Colectiva.
The earthquake had a depth of about 15 kilometers, or nine miles.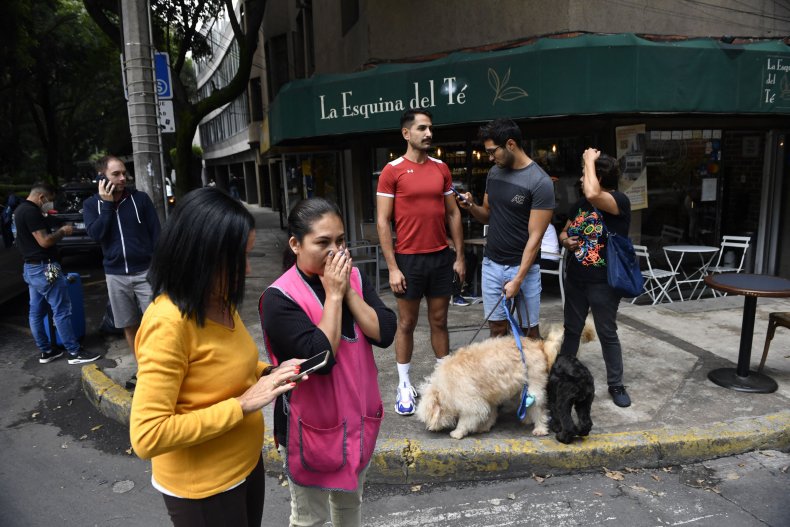 "There are no damages or relevant news at the moment," tweeted Omar Garcia Harfuch, secretary of citizen security in Mexico City, after 2 p.m. ET. Previously, he issued a warning that the earthquake was "not a drill" but "real."
Reforma reported that the quake interrupted a mass that was being held in front of the Rebsamen School to commemorate victims of the 2017 earthquake.
The 1985 earthquake caused major damage in Mexico City and resulted in the deaths of thousands of people, although numbers remain disputed according to Televisa News.
While official figures reported that the 8.0-magnitude quake killed 6,000 citizens and injured 10,000, unofficial data estimated more than 10,000 dead and over 30,000 injured. More than 50,000 families lost their homes.
The Guardian reported that the 2017 earthquake, with a magnitude of 7.1, killed at least 361 people.
This is a developing story and will be updated as more information becomes available.