Resume, Curriculum Vitae, whatever you want to call it, they can be really tough to write. Many of us really struggle to write about ourselves, highlighting our achievements and making us sound like the very best versions of ourselves. The struggle to make yourself stand out, while fitting the mold, is entirely real. Boxes, profile picture, scented paper like Elle Woods? (Ignore the last one).
According to the Bureau of Labor Statistics in August 2022 unemployment in the U.S rose by 0.2 percent, meaning the number of unemployed people increased by 344,000 to six million. "In July, these measures had returned to their levels in February 2020, prior to the coronavirus (COVID-19) pandemic."
Resume tips are clearly a hot topic, and a viral TikTok video posted to the page European Language Jobs page has been viewed over 1.3 million times, entitled 'Keywords to avoid using on your CV."
Speaking to Newsweek, brand partnership strategist at European Language Jobs Erika Ianovale said: "When writing a CV, it's very important to keep in mind many companies use ATS to read through them.
"So in this case it's necessary to add specific keywords (found in the job description) throughout your resume. Additionally, it's not necessary to add all of the professional experience and educational background, just the most relevant ones. Lastly, it's imperative to keep in mind the country you're applying to because they all have different priorities and requirements."
Newsweek has spoken to Scott Dobroski, careers expert at global employment company Indeed, and Emma Feasey, services manager at UK based charity The Young Women's Trust, whose Work It Out service offers free support to woman aged 18 to 30.
Quick Tips:
Emma Feasey
Tailor your resume to every new job description.
Try and imagine a busy person reading through loads of applications and make yours concise and to the point.
You can also include experience from outside work that show transferable skills such as caring for children or others.
Scott Dobroski
Use legible and standard fonts such as Calibri, Georgia, Open Sans or Cambria in sizes 10 to 12 points and be consistent. Use larger fonts (size 14 to 16 point) for section headings to help break up your resume.
Be consistent with the use of italics, bold, bullet lists and font style
Make your writing powerful and concise. Use strong, active verbs throughout. Be sure to edit, revise and proofread your resume before sending.
What You Should Include On Your Resume/CV…
How to write and present your resume varies dramatically depending on the job and sector you are applying for, an aerospace engineer, for example, will probably approach their resume slightly differently than a journalist.
"Recruiters spend so much time going through resumes," says Mr. Dobroksi, "So they want to see resume that concisely convey your main selling points showing you are a good fit for the role, including relevant skills, previous work experience and your contact information (name, number, and email)."
He continues, "What's most important is customizing your resume for the job and employer and showing them how you can instantly add value to the team. To do this, you want to leverage the job description and review the responsibilities of the role. When drafting your resume, show them how your current or past experience aligns to their needs, and use metrics and numbers to really support how you add value. For instance, you increased xx output by 110% YoY, or sold xx sweaters in 1 month, up xx% from last month. No matter what role you are going for, many, if not all, employers love seeing data and metrics that correlate to how you can help their business grow."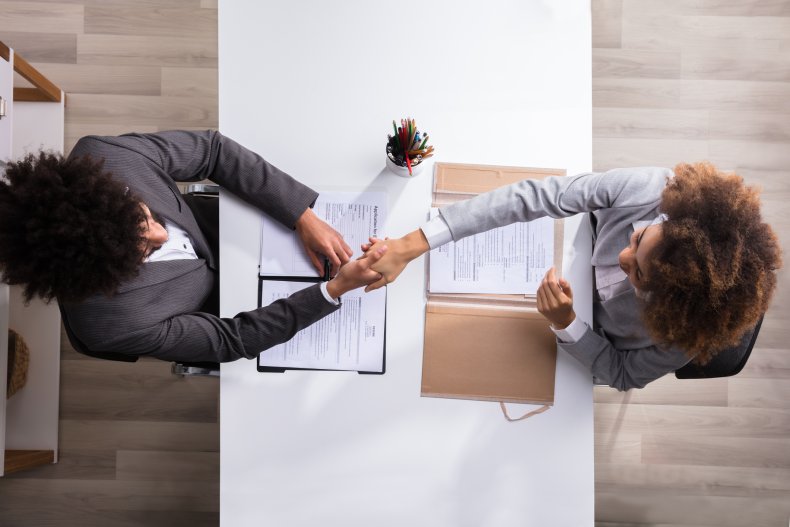 Ms. Feasey says that some employers will use software to filter through resume's. "It will be scanned by a tracking system looking for certain key words. Make sure you respond to all of the points in the job specification and mirror the language of the employer."
"Everyone is different", she tells Newsweek, "and so everyone's resume will be different! One useful tip is to look at the language used by the employer in the job description and on their website and try to mirror it – this will immediately make you seem like a good fit. Also use active language and use numbers to give a sense of scale – for example 'successfully established a student volunteering program with over 50 volunteers'".
We all try to avoid cliches and trite phrases, and as Mr. Dobroski suggests it's important to include "Phrases that showcase confidence, your impact in your current/former jobs and potential value for the new job can go a long way." He suggests using a variety of terms and words, "For example, instead of using "responsible for" repeatedly, mix it up with words like "managed," "lead" and "executed." Leverage numbers/metrics and concrete examples of success where you can. Adding quantifiable statements throughout your resume will paint a picture to showcase your impact in your previous roles and how you will add value in your next role."
What You Should Avoid Putting On Your Resume/CV…
Ms. Feasay suggests, "No specific words to avoid but do always try and be specific rather than vague, with examples. So just saying you are a 'strong team player' doesn't mean much but saying you 'collaborated with 8 colleagues from across departments to organize a large scale event in a short time frame' demonstrates your teamwork skills."
Keep it professional, not personal suggests Mr. Dobroski, and don't include your age, height, or a headshot. "This is all deeply personal," she explains, "and while we respect individuals from all backgrounds the resume's purpose is to showcase a person's skills and experience relevant to the role.
Another suggestion would be to avoid including every single job you've had in your career, and keep it to one page only. There's also no need to include 'references on request', "It takes up precious space on the page and the recruiter will ask for reference whether it's noted on your resume or not."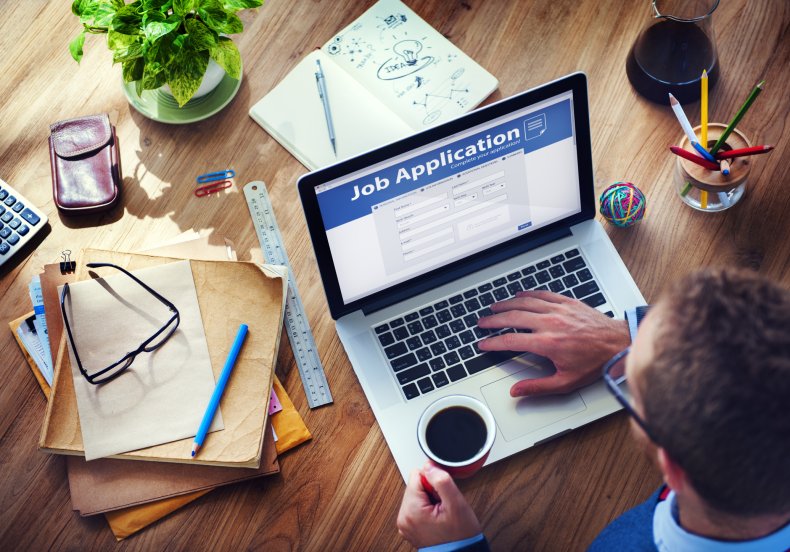 "Instead", he continues, "make sure to tailor your past experiences to fit the job you are applying for and highlight why you are the best fit for the role. For most roles, highlighting your experience over the past 10 years should be sufficient, though there are some roles where going back as far as 20 years may be best, such as very senior roles at certain companies. In addition, once you get past 10 years in the workforce, it's probably OK to drop your internships at this time on your resume, unless they are very relevant to the job you are applying for."
Ms. Feasey suggests creating and adapting a new resume for every job application, and "Don't use an overly complicated template or layout witch might make it hard to see your content. Keep it to one to two pages maximum, and don't be too hard on yourself! It's a tiring and difficult process! Take it one step at a time and congratulate yourself for your efforts (taking the time to edit you resume) not just the outcome (getting and interview).