A new study from the Insurance Institute for Highway Safety (IIHS) shows that one-third of drivers who consume alcohol and marijuana in tandem get behind the wheel within two hours of indulging.
However, the number that do that is small in comparison to all drivers on the road who self-report drinking and driving. Only 1 in 10 adult drivers surveyed by IIHS admit to using alcohol and marijuana simultaneously over the last year. Seven in 10 fess up to drinking.
Men are more likely than women to exhibit risky behavior as defined by the survey results. About 25 percent of men reported drinking and driving, compared to 15 percent of women. Twelve percent of men admitted using marijuana and 5 percent reported using marijuana and alcohol before driving, compared to 8 and 3 percent of women, respectively.
"Alcohol impairment is associated with almost 30 percent of the fatalities on our roadways, and we have made very little progress to reduce this toll over the past three decades. Now we are adding another impairing substance to the mix," IIHS President David Harkey said ahead of his presentation at the annual meeting of the Governors' Highway Safety Association in Louisville, Kentucky.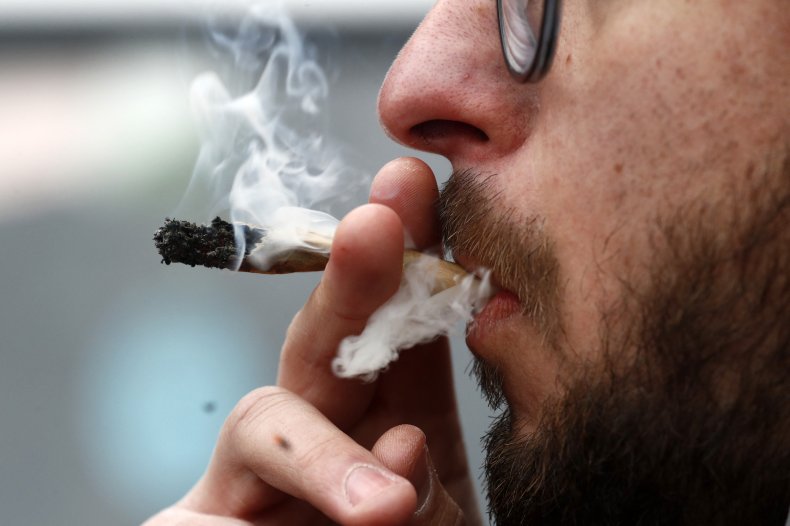 "Policymakers, law enforcement, safety professionals and others will need to work together and implement multiple solutions to save the thousands of lives cut short every year by impaired driving in the United States."
The results of the survey have been announced as voters in Arkansas, Nebraska, North Dakota, Oklahoma, South Dakota, Colorado, Michigan, Montana, Ohio, Rhode Island and Texas face questions regarding marijuana legality and salability on the November ballot, according to Norml, an organization centered on advocating for the legalization of the responsible use of marijuana by adults.
To get its results, IIHS surveyed more than 3,000 adult drivers across Connecticut, Delaware, New York, North Carolina, South Carolina and Virginia. Connecticut, New York and Virginia legalized marijuana for recreational use in 2021. It remains illegal in Delaware, North Carolina and South Carolina.
Using alcohol and marijuana simultaneously has been shown to worsen driving performance more than using either substance separately, according to experimental studies.
Previous IIHS studies have revealed that patients who were at a hospital emergency room as the result of a motor vehicle crash "only showed an increased crash risk associated with marijuana when it was combined with alcohol".