Having access to the best video editing software is incredibly important if you produce video content regularly. Whether you're an amateur filmmaker crafting your first short film, an experienced enthusiast creating professional content for fun, or an established cinematographer needing to refine their workflow, having the right tools at your disposal is vital to achieving the outcome you need.
If you're just coming back to video editing after some time away, you may well be pleasantly surprised at what results are possible from today's applications. The best video editing software options are now more powerful than ever before, providing everything you need to produce professional video content, from special effects and filters to grading and audio production tools. What's more, today's video editing software will also make your editing life easier, as most of them allow you to optimize your workflow in a way that suits you. 
If you're a newcomer to video production and that all sounds a bit complicated, don't worry. Even the highest level software applications are designed to be user friendly, even to amateurs, often featuring tutorials and easy to use UIs. Nor do you need to be put off by price, as most of the options on our list come in at less than $100. 
Read on to see our picks of the best video editing software.
Top three video editors in 2022
What is the best video editing software?
After testing a number of programs, we think that Adobe Premiere Elements 2022 is the best video editing software for most people. Although it's missing some newer technologies, such as 360-degree video and multicam editing, it's got an intuitive interface and a gentle learning curve — something amateur video editors will especially appreciate. That said, it's got plenty of advanced features, so professionals will also feel right at home. And, it works with both Mac and Windows.
Windows — and now Mac users— will also want to check out CyberLink PowerDirector 365. It has an impressive range of features but still manages to shape everything into an easy-to-use interface. Unlike Elements 2022, PowerDirector 365 supports 360-degree video editing. It also has more advanced audio editing tools and a larger library of visual effects. It's finally available for Mac as well as Windows, though the Windows version has a few more features.
If you're on a tight budget, HitFilm Express is a solid pick. It came out on top in our round-up of the best free video editing software, and with good reason. It's user-friendly, with a great selection of resources and online tutorials, and frequent updates, and well deserving of its place in our best video editing software list too. 
The best video editing software you can buy today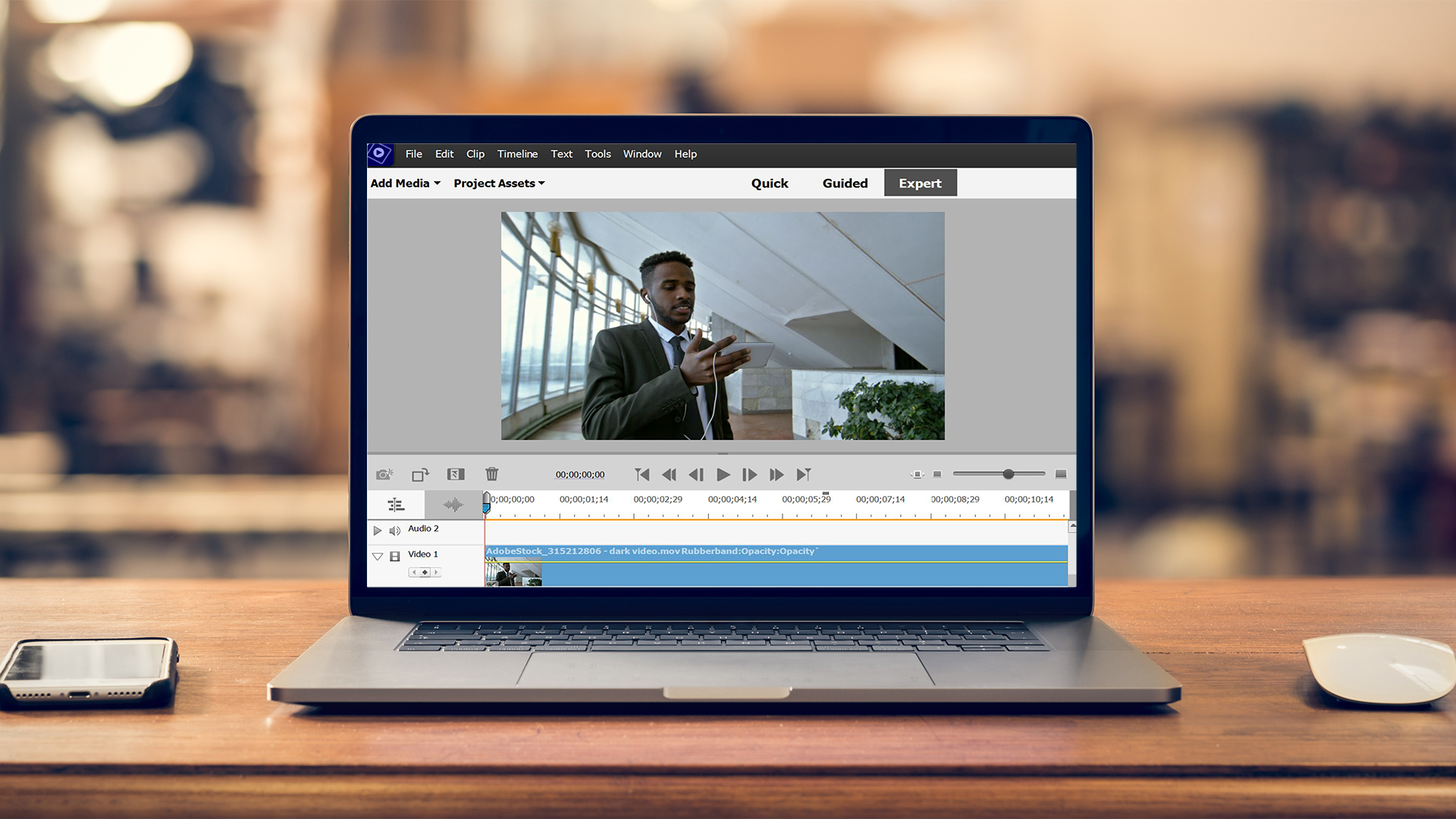 When it comes to user-friendliness, sophisticated features and ways to output your video, the best video editing software for most people is the cross-platform Adobe Premiere Elements 2022. 
The program uses Adobe's Sense.ai artificial intelligence to make it easier to perform edits. Its Guided Edits feature remains a great tool for demystifying the entire process for novice filmmakers, and there's now additional support for 4K resolutions and stabilized video, plus tools for selective edits, double-exposure video, and real-time effects. The 2022 version also adds new outputs for social media, video reframing and support for vertical videos.
However, it still lacks features such as 360-degree video editing, or support for multicam editing. But Adobe's program is the most well-rounded of all the video editing software we've tested.
Read our full Adobe Premiere Elements 2022 review.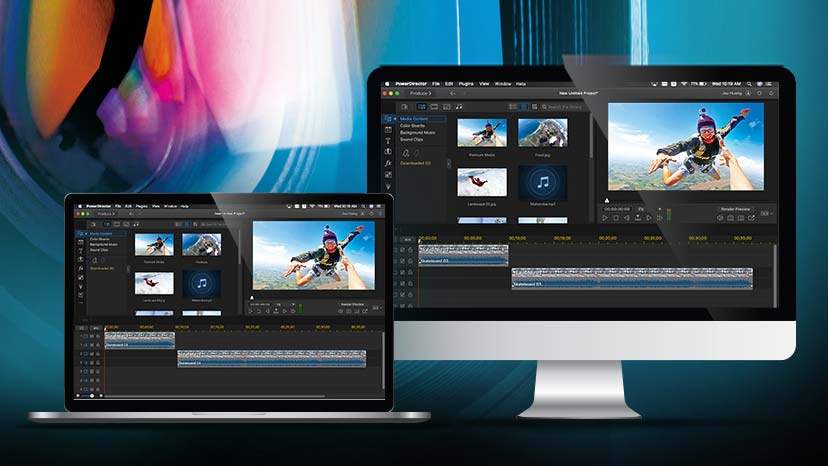 (opens in new tab)
At long last, CyberLink PowerDirector is available for Mac as well as Windows users, bringing a dazzling array of fun, advanced video editing features wrapped in a stunning, easy-to-use package to a new audience. 
CyberLink offers several versions of PowerDirector: PowerDirector Ultra ($99) and PowerDirector Ultimate ($139) are one-time purchases, while PowerDirector 365 ($69.99/year is a subscription model that comes with Shutterstock integration, unlimited access to CyberLink's background music and video editing plugins. (You can find a full comparison here (opens in new tab)).
One reason Mac users may want to stick with another program is that the Windows version of PowerDirector 365 has more features and tools than the Mac version. For example, there's no support for importing 360 photos and videos. But there's still enough else here to keep many intrigued.
Read our full review of CyberLink PowerDirector 365.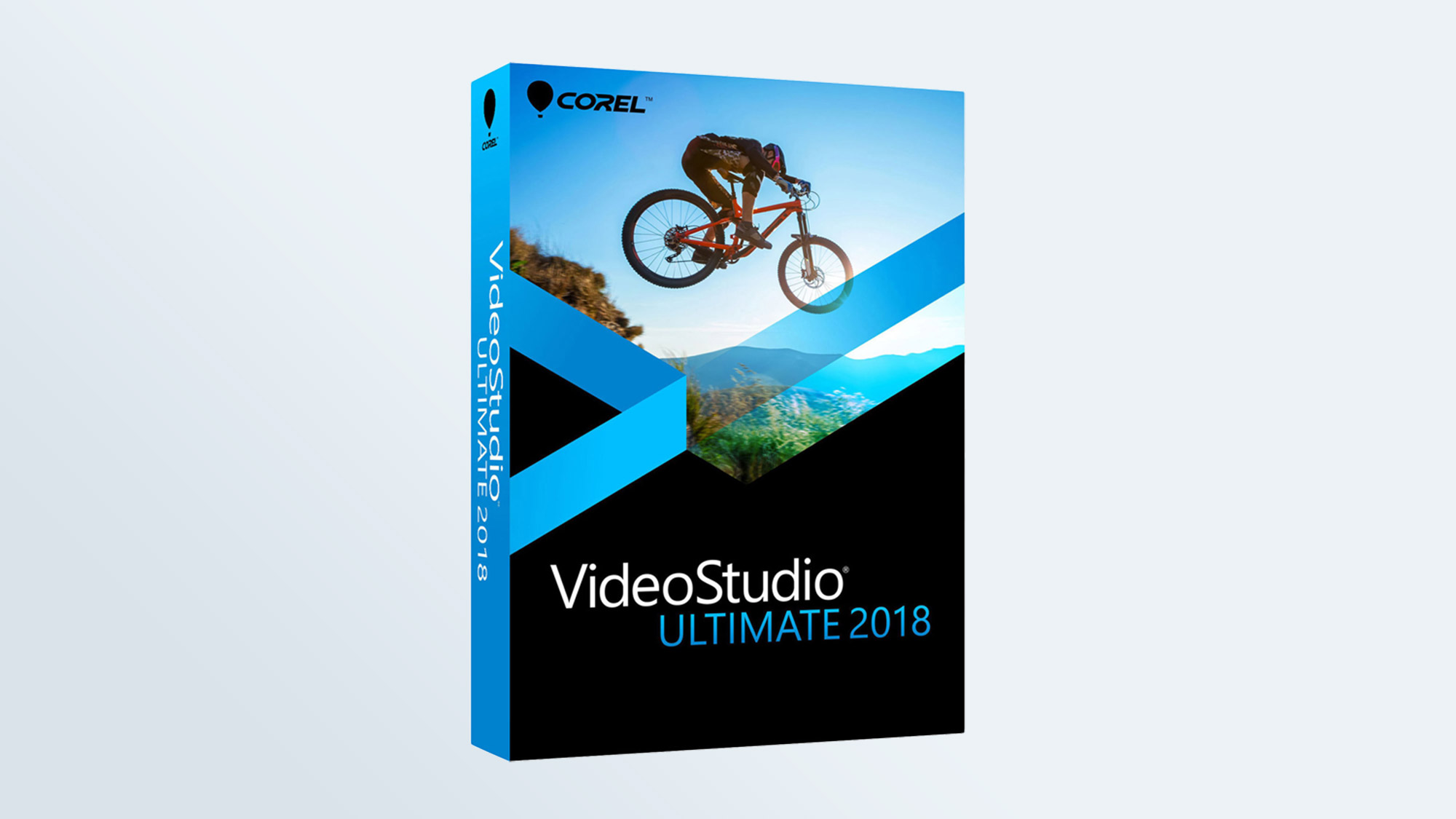 (opens in new tab)
Corel has long been a competitor to Adobe for video editing software, and continues that rivalry with VideoStudio Ultimate, an outstanding editing package for beginners on the Windows platform.
VideoStudio is a powerful but easy-to-learn app for anyone who wants to make simple videos quickly without fussing around with complex controls. Its spare but inviting interface offers a huge array of tools, including 4K support, 360-degree video editing, multicam support, more than 2,000 effects, enhanced lens-correction tools, and 3D text editing. Our biggest issue is that it's Windows-only and you can't customize your workspace as easily as you can with other programs.
Read our full Corel VideoStudio Ultimate review.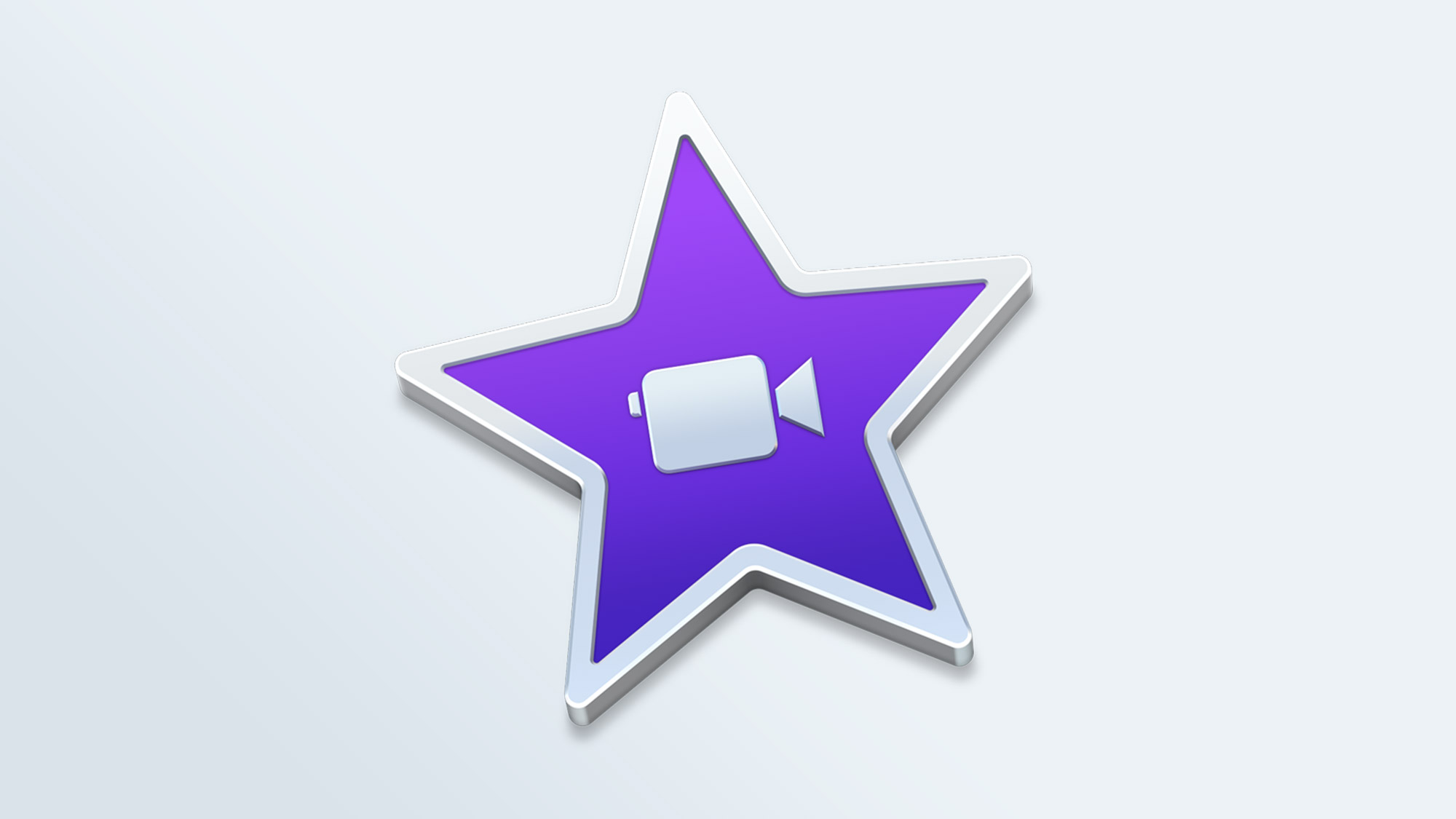 (opens in new tab)
Apple iMovie is the best video editing software for novice filmmakers on Macs, combining professional trailers and themes, abundant special effects and an easy-to-learn interface. In addition, it's free, so this is a great place to start, or if you need to do simple video edits. iMovie now supports 4K editing and sharing, as well as extended handling to video shot at 1080p and 60 fps. Recent updates tweaked the interface and added Touch Bar support for the latest MacBooks.
One of the other benefits of iMovie is that you can work on the same project on either a Mac laptop or desktop, then switch over to your iPad to continue your editing. It's a very handy feature for those who need the flexibility.
Read our full Apple iMovie review.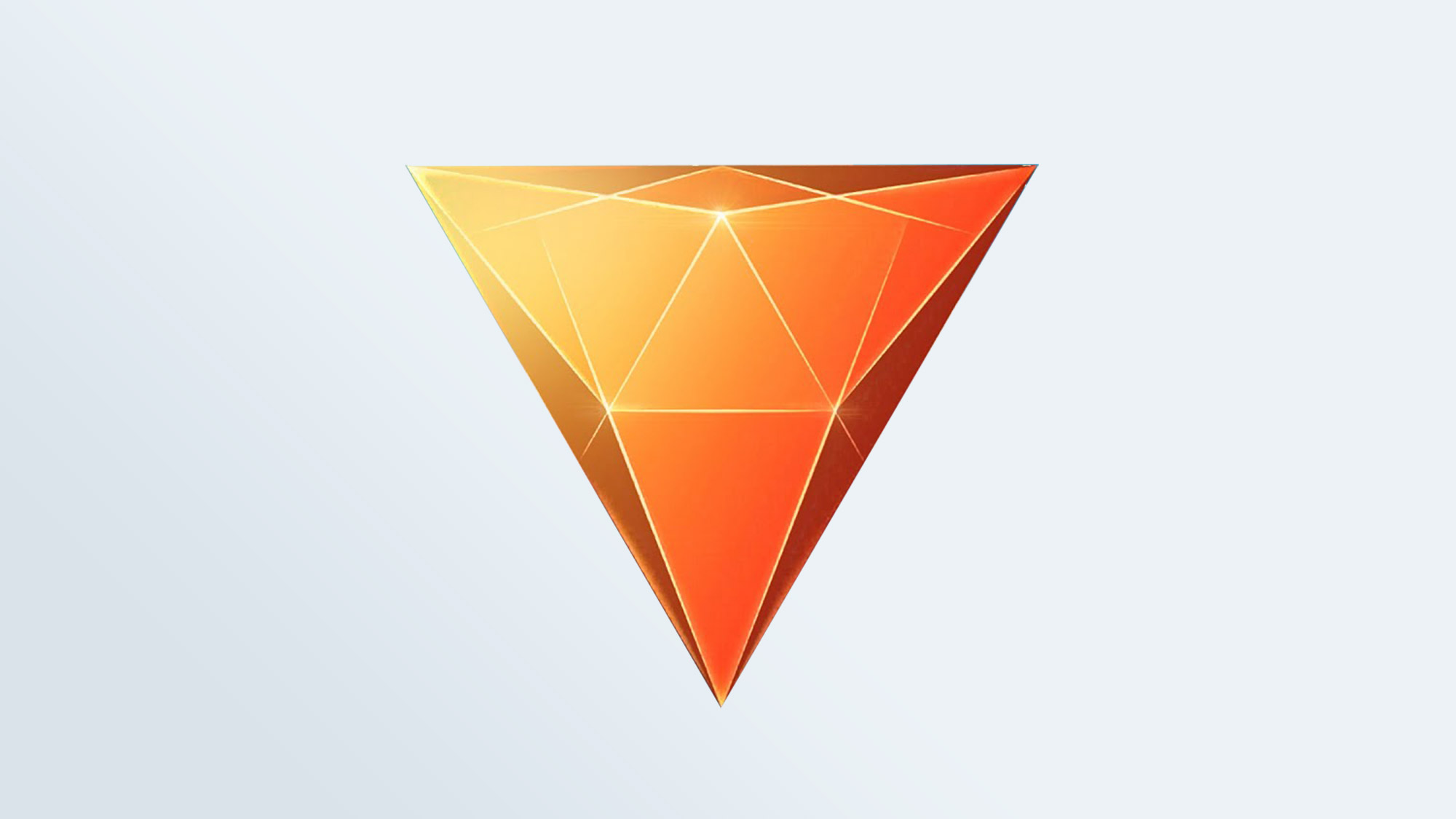 (opens in new tab)
Hitfilm Express is one of the best value packages among the best video editing software, not just because it's free to start, but also because you can add on more features at reasonable prices. The program is compatible with both Macs and PCs, and also supports discrete Nvidia and AMD GPUs for threaded rendering and decoding. 
Our favorite new tool of Hitfilm Express is auto-stabilization, which helps smooth out shaky footage. Other new features include WAV audio exports, a crop and pan/zoom effect, a GoPro FX reference effect, a color adjustment effect. While Hitfilm Express can be a little intimidating for beginners, we like its low cost to entry and affordable and scalable features.
Read our full Hitfilm Express review.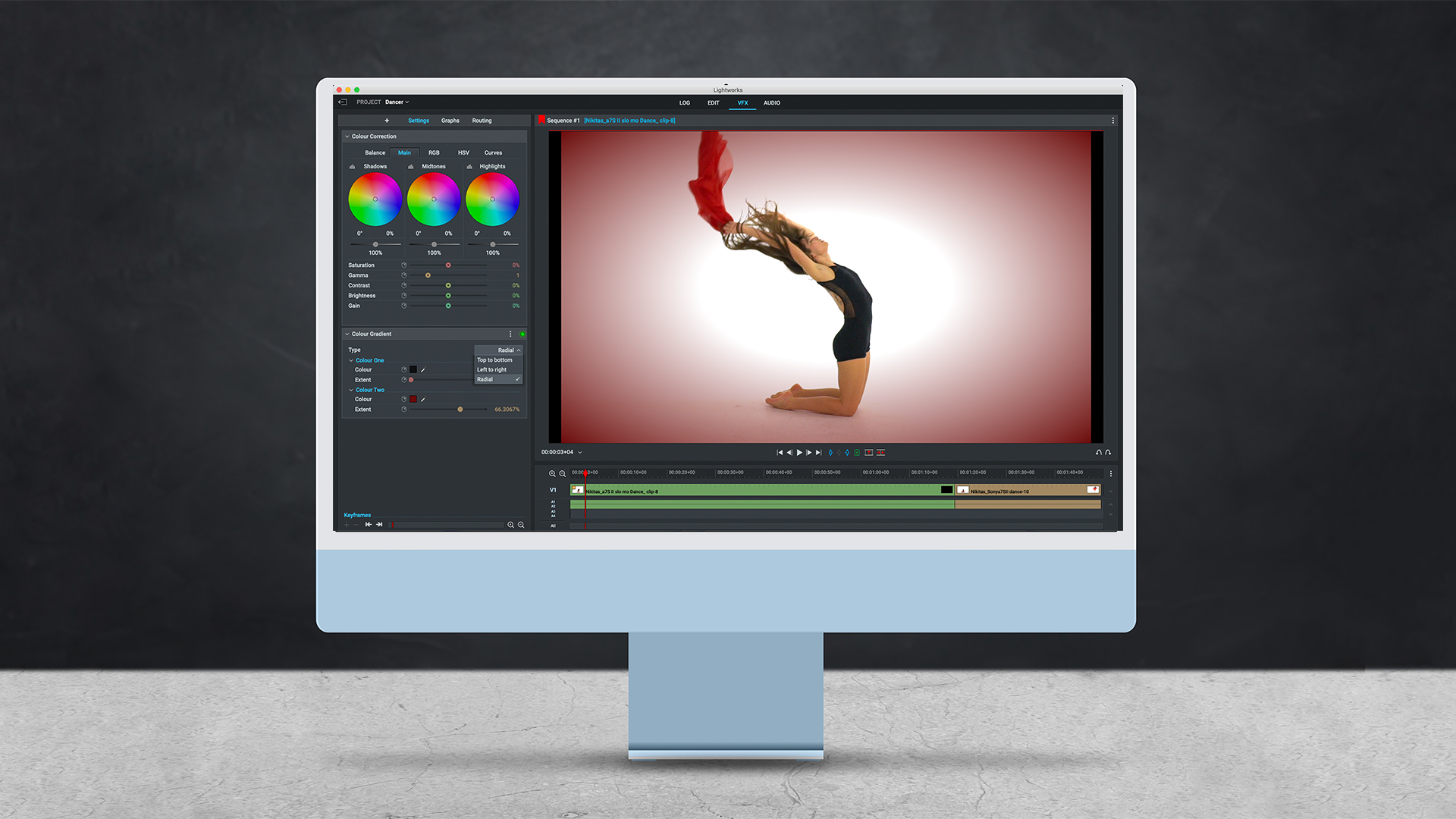 If you want proof of the regard in which Lightworks is held, consider that the Pro version has been used to create multiple award-winning movies including Pulp Fiction, The Wolf of Wall Street and Jerry Maguire.
Even the free version has a wide range of fairly advanced tools, including some impressive audio-editing options, VFX, color adjustments and more. Against that, output maxes out at 720p — which may work if you're just making a home movie to share with relatives, but not for anything more serious. 
Upgrade to the Pro version for $24/month or $240/year and you'll unlock 4K output plus a raft of other features including to the Boris Graffiti plugin, extra import features, advanced project sharing, timeline rendering and more. Or, for a one-off fee of $390, you can buy it outright and get all of the above plus Boris FX. 
The interface may take a little getting used to compared to some programs, but it's still simple enough for a novice to master with a little help from the many tutorials and as a further bonus it works with almost every platform, including Windows, Mac and Linux.  
Read our full Lightworks review.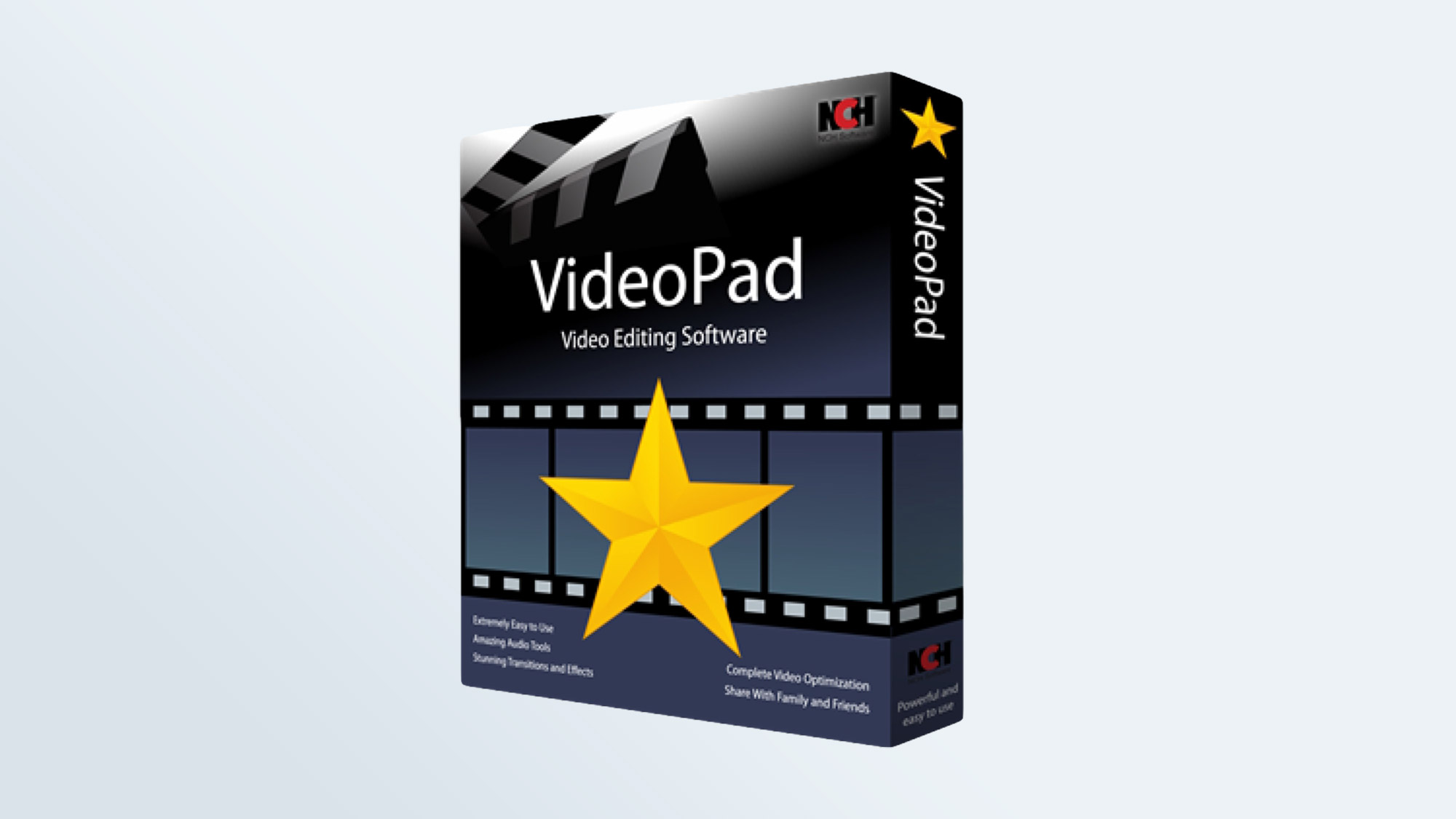 (opens in new tab)
VideoPad is fairly unusual among the best video editing software programs in that it works on both Macs and PCs, which broadens its appeal and reach. However, there are more features available for the Windows version than the Mac version.
You can download a non-commercial version of VideoPad for free, but you'll have to put up with some annoying notifications. A Home Edition ($39) and Master's Edition ($69) get rid of those, and offer more features, such as unlimited audio tracks and plugins.
While VideoPad lacks the flashy, whiz-bang appeal of some commercial apps, it's still a rock-solid choice for simple video editing. The app offers a number of YouTube choices ranging from 480p to 4K, as well as Facebook, Flickr, Dropbox and Google Drive.
Read our full VideoPad review.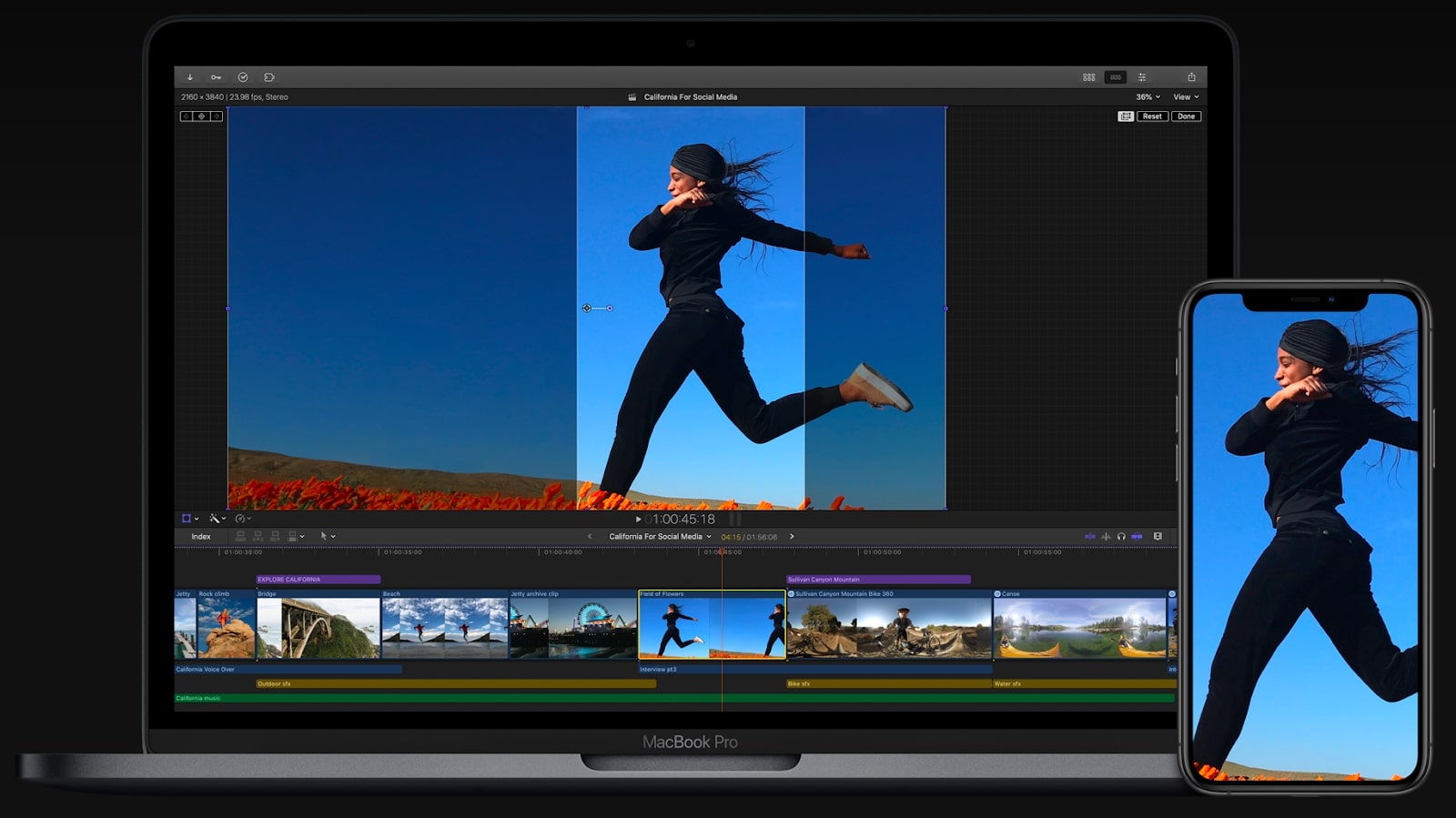 Final Cut Pro X (opens in new tab) and Adobe Premiere Pro are pretty much neck and neck when it comes to feature-rich, professional-level video editing. Both are industry leaders, and it's hard to say that one is better than the other overall. However, there are some important differences. 
One of those is the pricing model. Unlike Premiere Pro, Final Cut Pro isn't subscription-based. However, it does come with a bit of a hefty price tag. While in the long run it's certainly cheaper than shelling out each month for a subscription, some users may be hesitant to commit to spending such a large sum. Fortunately, Final Cut Pro also comes with a free 90-day trial, so you'll have time to play around before making any decisions.
While Premiere Pro works beautifully with Creative Cloud (and if that's your primary workspace, then we recommend Adobe's video editing software), Final Cut Pro fits perfectly into the larger Apple ecosystem. It's built to take advantage of Metal for wicked-fast graphics, and is optimized for Mac Pro. 
There's no shortage of advanced features, like the Magnetic Timeline, range-of-effect options, and intelligent Smart Conform cropping, which follows dominant motion on screen to ensure nothing essential gets cut. It's smart, fast, and built for Mac. Unless you're wed to Creative Cloud, Final Cut Pro has a lot to offer.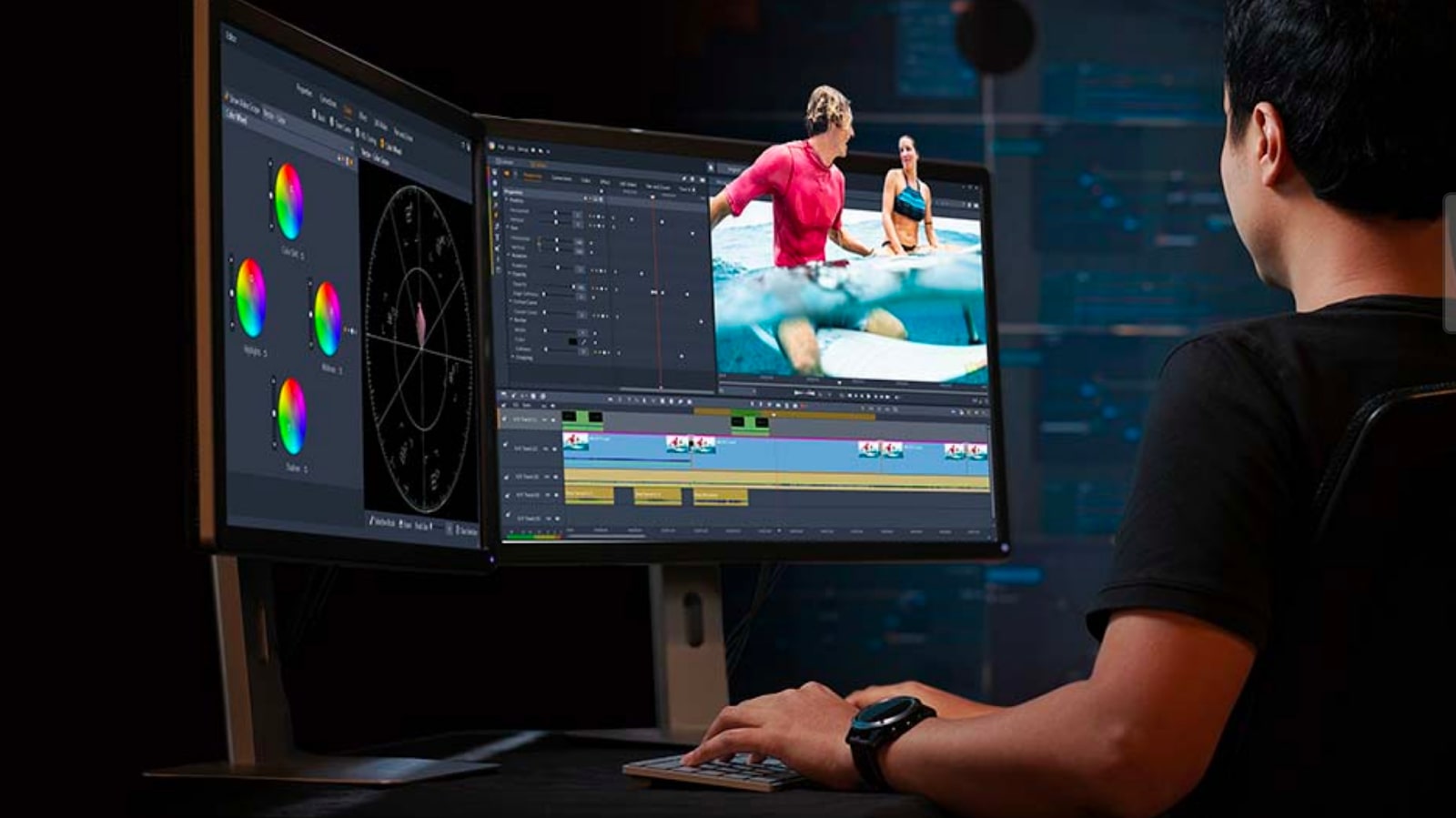 Pinnacle Studio (opens in new tab) comes to us from the same makers of VideoStudio Ultimate, graphics and media heavy-hitter Corel, so it should come as no surprise that it's made our list of the best video editing software. It's built for a more professional audience than VideoStudio and includes support for multicam video, stop-motion video, motion tracking, 360-degree VR, and 4K video. 
Recent updates have brought a much cleaner interface, and the software is now easy and enjoyable to use, although we occasionally ran into some buggy or slow behavior. An initial Home screen includes helpful tutorials, news and feature updates, and add-ons. Three additional modes, Import, Edit, and Export, include all the tools you need to create professional-looking videos. 
Pinnacle also boasts impressive rendering speeds and a large library of effects, plus good audio editing tools. Professional editors will be happy to find a range of pro features, like video masking, clip nesting, LUT presets, and batch processing. 
Fans of Corel will feel right at home with Pinnacle's newly polished look and wide array of pro-level features.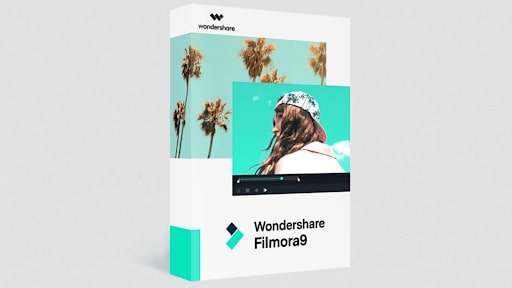 Filmora9 (opens in new tab) by Wondershare is one of the best video editing software apps for enthusiastic amateurs and those just starting out. It has a simple, clean, and intuitive interface that's easy to understand and navigate, and plenty of effects and filters that can be easily applied to footage (YouTubers rejoice). The royalty-free sound library, with effects and music, makes it easy to add emotion and flair.
It lacks many of the pro features you'll find in Final Cut Pro and Adobe Premiere Pro, like support for motion tracking, multicam, or VR, but then it's not made for the same audience or level of knowledge. It also doesn't carry a professional price tag. There's a fully-featured free version (with watermark), and the full version costs just $59.99, with no watermark and full user support.
If you're just getting started with video editing and want to learn the ropes with a super-simple but powerful app that won't break the bank, Filmora9 is a great option.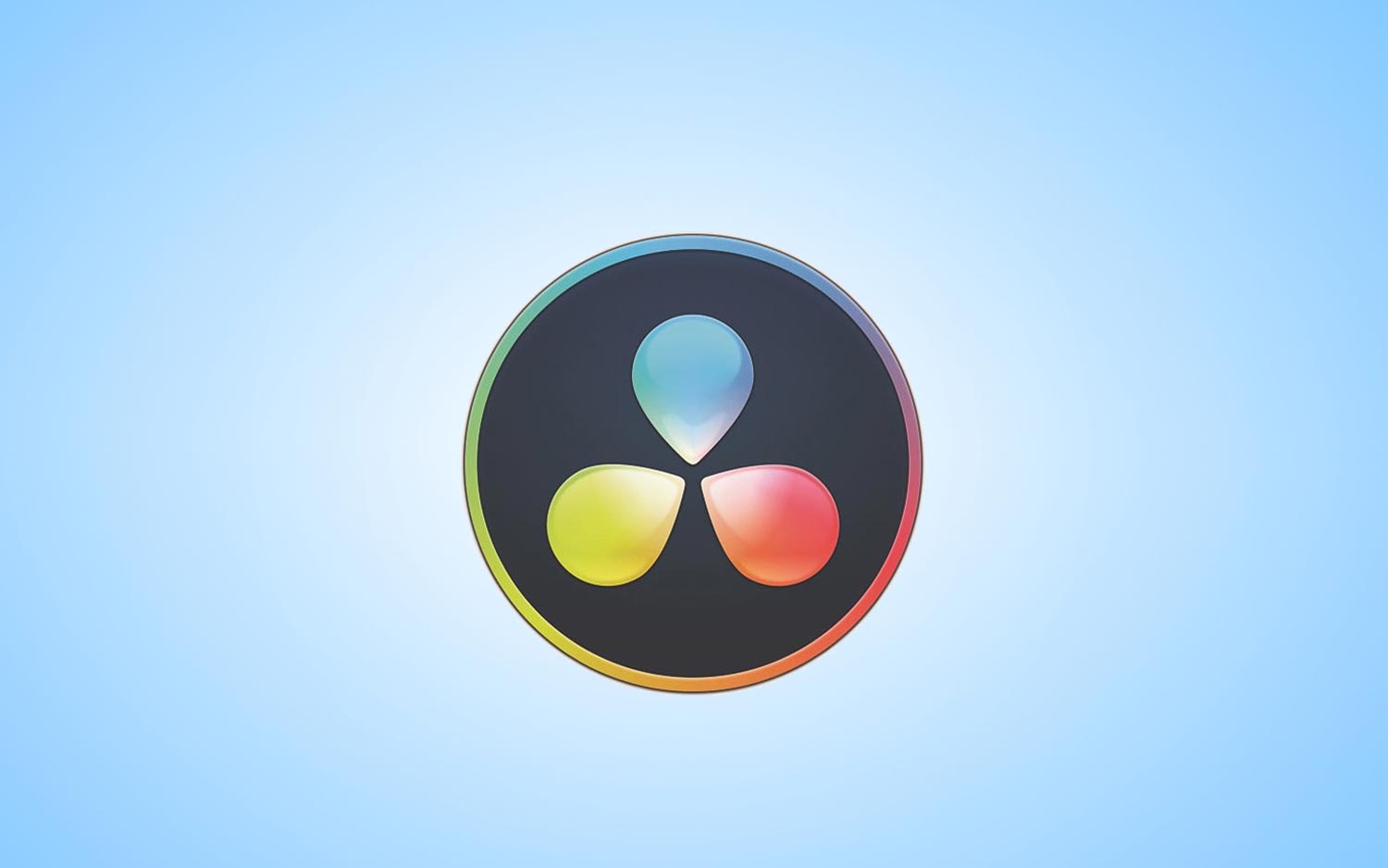 (opens in new tab)
A powerful pro-level, cross platform app, you'll want to use DaVinci Resolve on a system with discrete graphics to get the most out of this video editor. The latest version of DaVinci incorporates Fusion, previously a stand-alone application, which brings with it four high-end video-production modules for editing, color correction, audio production, and video effects and motion graphics. 
DaVinci is quite powerful, but has a bit of a learning curve. If its 256-page manual doesn't intimidate you, high-level enthusiasts will find a lot of tools at their disposal.
DaVinci Resolve is now on version 17, and the latest build includes a major upgrade to Fairlight, its audio editing workspace. It also gives free users the ability to collaborate on a project simultaneously — something that you previously had to pay for. Previous versions have included the addition of a Neural Engine that uses machine learning for such things as facial recognition and speed warp and it also has a new Cut Page, a streamlined interface for editors who need to turn projects around quickly. 
Read our full DaVinci Resolve 17 review. 
How to choose the best video editing software for you
Free or Fee?
There's no reason for the occasional video jockey to fork over any cash, as there are plenty of free apps available for both Windows and Mac. In fact we also have a list of the best free video editing software. But while the deciding factors for free and paid software may appear to be based on cold hard cash, that's not the whole story.
People who are looking for a more powerful editor with a variety of built-in resources, responsive technical support and more would be better off dropping some cash on something from this list of the best video editing software.
However, there's a third option: you can download software such as VideoPad or HitFilm (which offer all of the basics) for free, and then purchase additional features à la carte as your experience and needs grow.
How we test video editing software
In order to compile our list of the best video editing software, we tested more than a dozen programs — paid and free — on consumer Mac and Windows laptops for more than 100 hours, to see which are the best for editing, as well as sharing your videos with friends and family.
We evaluated all of the software based on functionality, ease of use, performance, sharing options and new features in the latest versions. We also judged the packages based on real-life uses for a number of categories, including best overall, best free app, best for beginners, best for YouTube maestros, best for Mac users and best for Windows platforms.
Performance results are important, but they're not critical components of software evaluations, because depending on your hardware setup, your mileage will vary. By comparison, ease of use, interface and features carry more weight than export clock speed. Nonetheless, as a single measure among many, speed testing provides valuable comparative information.
As several of the programs on this page have been updated with newer versions since their initial review, we are currently in the process of re-testing them. At the same time, we are upgrading our testing platforms, from laptops with integrated graphics to those with discrete GPUs. This will better reflect the improvement in performance from apps that can take advantage of discrete graphics cards. Stay tuned for the results — we'll update this list of the best video editing software once we have them.