Donald Trump Jr. has suggested a potentially controversial solution to providing aid for Hurricane Ian victims in Florida.
The son of former President Donald Trump took to Twitter on Tuesday morning with a comment regarding the fallout from the recent hurricane. In the tweet, he suggested that all funding for Ukraine be withheld until such a time as sufficient aid has been rendered to Florida.
"How about we get every single Floridian back into their homes and back to normal before we send one more cent to the Ukraine?" the younger Trump tweeted.
Hurricane Ian made landfall along Florida's western coast on Wednesday, reaching its peak strength of Category 4. The storm proceeded to cut a swathe of destruction across a significant chunk of the Sunshine State, before moving on to Georgia and South Carolina. The most recent estimate, as reported by CNN on Tuesday, puts the death toll in Florida at at least 102.
In the wake of the storm's arrival, President Joe Biden approved Governor Ron DeSantis' request for a Major Disaster Declaration, unlocking federal funds and assistance to help the state grapple with the storm's impact.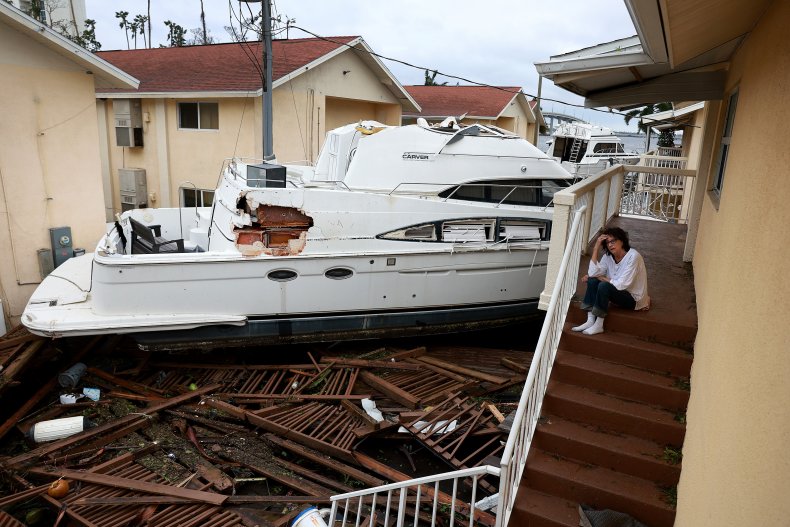 Despite Trump Jr.'s support for hurricane relief funding in Florida, recent reports have highlighted the fact that several GOP politicians voted against a spending bill that allotted $18.8 billion for the Federal Emergency Management Agency (FEMA), which helps states recover from disasters like hurricanes.
Republican Senator Rick Scott of Florida voted against the stopgap spending bill. Senator Marco Rubio was not present for the vote. Both lawmakers on Friday called for the Senate to allocate more funding to help rebuild the state.
Senator Scott's office released a statement in response to criticism of his vote, saying that the spending bill "contains no funding for Florida's response to Hurricane Ian" and that he voted against it because it did not fund the government all the way until the start of the next Congress in 2023.
The Florida Democratic Party nevertheless hit back against Scott and Rubio.
"The same week that Hurricane Ian brought so much chaos and destruction to Florida, not a single Florida Republican cared enough to vote in favor of hurricane relief for the people in their own state hit hardest by the storm," state party Chair Manny Diaz said in a statement, according to Axios. "That is a level of callous indifference and political opportunism that boggles the mind."
Newsweek reached out to Governor DeSantis' office for comment.