A woman has been praised for her brutal honesty after she described being a stepmom as a "traumatic experience."
She shared her inner thoughts to Mumsnet under the username KindleBeKind, admitting that she would make different choices if she had the chance.
The post, which can be read here, amassed more than 170 responses, and was originally shared in January, but resurfaced on the site as parents continued to debate the topic this week.
In the post, she asked: "If you had your time again would you choose to be a step-parent?"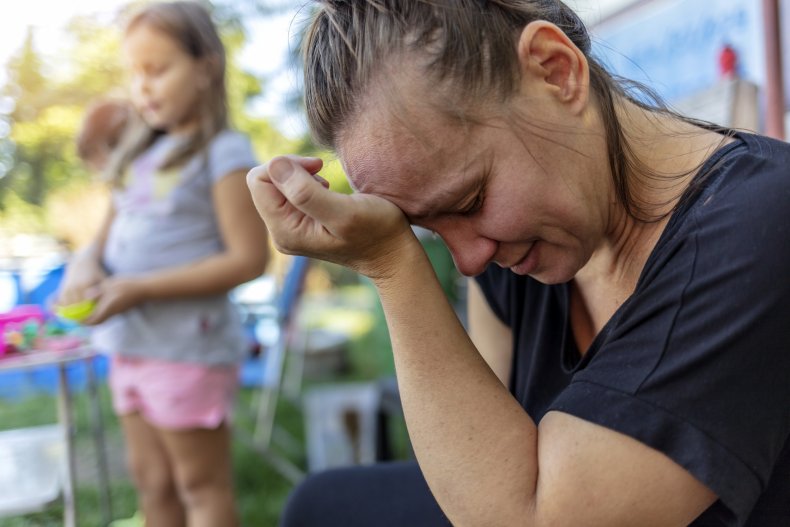 She went on to detail her experience, saying: "I definitely definitely would walk away. Not a shred of doubt. Whilst I love my husband I can only describe the life of a step mother as a traumatic experience in my case. I hoped for years that when they reached 18 things would be easier. It's not, it's challenges are just different. We met online, I wish I'd swiped the other way."
There are 19.3 million families living in the United Kingdom, where the stepmom is thought to be based, according to the Office of National Statistics (ONS) data for 2021. The data also determined that there were 3 million one-parent families and 3.6 million cohabiting couples in the U.K.
The last year that ONS published figures on stepfamilies was 2014, citing figures taken from 2011. A release stated: "There were 544,000 stepfamilies with dependent children in England and Wales in 2011. Stepfamilies represented 11 [percent] of couple families with dependent children. Nearly one in ten dependent children lived in a stepfamily in 2011."
Professor Lisa Doodson, from the research-based stepfamily resource center Happysteps.co.uk, told Newsweek: "The reality is that stepparenting is hard and there is so little help and support for blended families, that many struggle to cope and ultimately fail."
Doodson, also an author on the subject, explained stepmothers usually have higher levels of anxiety than biological moms.
She added: "This is frequently caused by their lack of a clear role in the family, difficulty in knowing when and how to engage with their partner's children as well as the constant involvement of the bio mum in their lives. I also found evidence that blended families have less social support than bio families, which means they are less able to cope with the challenges as they arise."
She also shared some top tips for blended families trying to navigate relationships, stressing: "It's really all about reducing your anxiety and building confidence."
Have realistic expectations and take things slowly. Everyone needs to get used to the new "family" and their place within it.
Plan your time with the children, particularly in the early days, so that you know what you're going to do and what the expectations are on you as the stepparent.
Make sure you have time together as a family to make memories but have some time on your own to recharge your batteries.
Make sure you and your partner set boundaries in your home and be consistent in how you treat the children.
In the comments on Mumsnet, the stepmom did confirm "jealousy" played a part in her feelings, saying her husband's ex-wife was a "major negative factor."
"If DH [dear husband] and I ever split and I find myself dating again my top priority will be no kids. Step parents who enjoy it are super human in my opinion," she said.
She and her husband have been together for 10 years, and despite his children technically now being adults, she called them "unpleasant, needy, rude, entitled."
But in the post, numerous people sympathized, as Itsgrownbacknow replied last week: "No, it was a hard limit for me when dating. I was happier to stay single than get involved with a man with kids."
"Absolutely not. Not because of the child, because of their mother. She is vile, nasty, bitter and controlling," user443741922 wrote.
CornishGem1975 said: "No, I wouldn't choose it, and I wouldn't have chosen it now had I not had a history with my now DH. Never in a million years would I have done this for someone else."
Maz82 vowed: "Never again. I despise being a step mum and how much the dynamics have changed! I never imagined it would be this hard. I love my DH immensely and cannot wait for the dss [dear stepson] to reach 18. If we split I would avoid anyone with children."
Stepmumspacepodcast commented: "I would NEVER get involved with a man if he had kids. EVER. It would be a deal breaker for me from the off."
Newsweek was not able to verify the details of the case.
If you have a similar family dilemma, let us know via [email protected] We can ask experts for advice, and your story could be featured on Newsweek.