Jacob Batalon has apologized to fans for contributing to the "misinformation" surrounding his character Ned Leeds in the Spider-Man movies.
Batalon made the honest statement whilst appearing on The Tonight Show Starring Jimmy Fallon. Batalon has appeared in all three Tom Holland Spider-Man movies, as well as briefly in Avengers: Infinity War and Avengers: Endgame.
He revealed how his girlfriend was forced to keep the Tobey Maguire and Andrew Garfield secret from Spider-Man: No Way Home before commenting on his previous statements about turning villainous.
Fallon asked Batalon about fan speculation that Ned could eventually become a villain somewhere across the multiverse in the Marvel Cinematic Universe.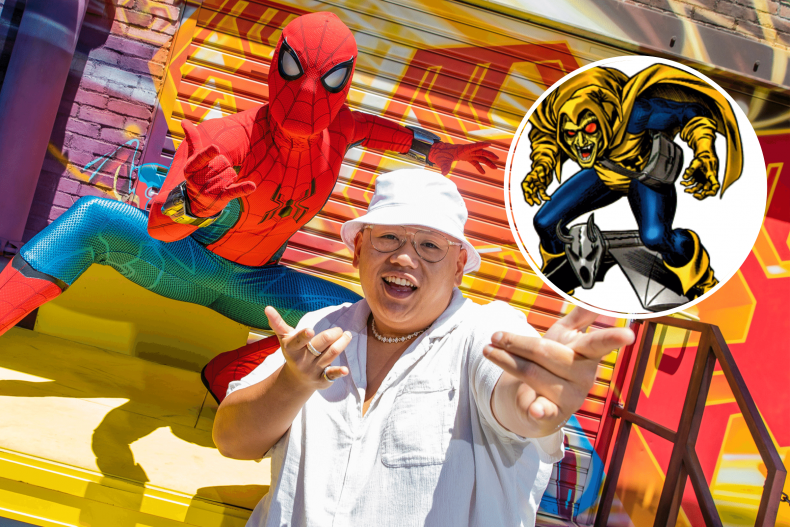 "I'd just like to say I'm really sorry everyone," Batalon started to tell Fallon and The Tonight Show studio audience. "I did this really stupid thing back in 2016 and mentioned it in an interview.
"And then I stupidly just continued with the story as if I knew what was going to happen. And now everyone is talking about it. And I just, I'm sorry for all the misinformation."
Fallon then asks what specifically Batalon means by "misinformation?"
"There's just a lot of people that like the idea and a lot of people are disgusted by the idea," Batalon replied. The idea he's referring to is presumably that of the character Ned as a villain. "I'll do whatever," Batalon added to his statement, confirming he's happy to adapt to the Marvel executives' whims.
Batalon's character Ned Leeds is the high school best friend to Peter Parker in the recent Marvel movies, thriving as his "guy in the chair," but he plays an entirely different role in the Marvel Comics series of Spider-Man.
Ned and Betty Brant enter a relationship in the comics, as they do in he movies, but Ned also takes a villainous turn. He's brainwashed by, then assumes the identity of, the villain the Hobgoblin.
Batalon has been asked multiple times about the speculation linking his character to the Hobgoblin over the years, but has since remained tight-lipped on the speculation.
Further discussing his involvement with Spider-Man: No Way Home, which is currently the sixth highest grossing movie of all time, Batalon described how his girlfriend was forced to keep the multiple Spider-Men secret.
In 2021, Andrew Garfield and Charlie Cox, who both appeared in the movie as another Peter Parker and as Matt Murdock respectively, both discussed speculation linking them to the movie.
They both told Newsweek that whatever happened, they didn't want fans to be "disappointed" with the outcome.