In late September, the rising movement to ban books in our schools wasn't exactly at the forefront of my mind. Sure, I had seen the headlines about the conservative crusade against books that often covered basic historical and scientific facts. But, like many parents in America, I have a long list of reasons to fear for our democracy, and the world our kids will inherit; what books they read typically doesn't crack my top 10.
That changed on the morning of Saturday, September 24, when, while scrolling the Google Alerts I had set up on the organization I founded, Girls Who Code, I saw the Newsweek headline: 'Handmaid's Tale,' 'Girls Who Code' and Other Books Just Banned in the U.S.'
For a moment, I couldn't breathe. As I scanned the article for more information, that shock turned to confusion: It had to be a mistake. Why would anyone ban books about girls learning to code?
In disbelief, I went to the source, PEN America's recently updated list of books banned 2021-2022. There it was: on a list of more than 2,000 other banned titles, all four books in my Girls Who Code book series: The Friendship Code, Team BFF: Race to the Finish!, Lights, Music, Code!, and Spotlight on Coding Club! I turned over every plot line, every character in the books in my mind, waiting for it to make sense.
And slowly, that confoundment gave way to all-encompassing fury.
We put out these books for the same reasons I founded Girls Who Code a decade ago: to inspire and empower girls to pursue careers in technology—high-paying jobs that offer a path towards economic independence. It quickly became clear that the girls who needed these opportunities most—girls without access to computers or reliable WiFi—were going to be the hardest to reach. And so, hellbent on meeting them where they're at, we created the Girls Who Code book series to ensure no girl would be left out of the movement we were building.
Banning the series from classrooms is an affront to that mission. More than that, it sends a powerful message to our girls: you do not belong. Coding, technology, opportunity—they're not for you. And girls who look like you gaining hard skills—Black girls, brown girls, gay girls, Muslim girls—won't be celebrated in our society, but banned.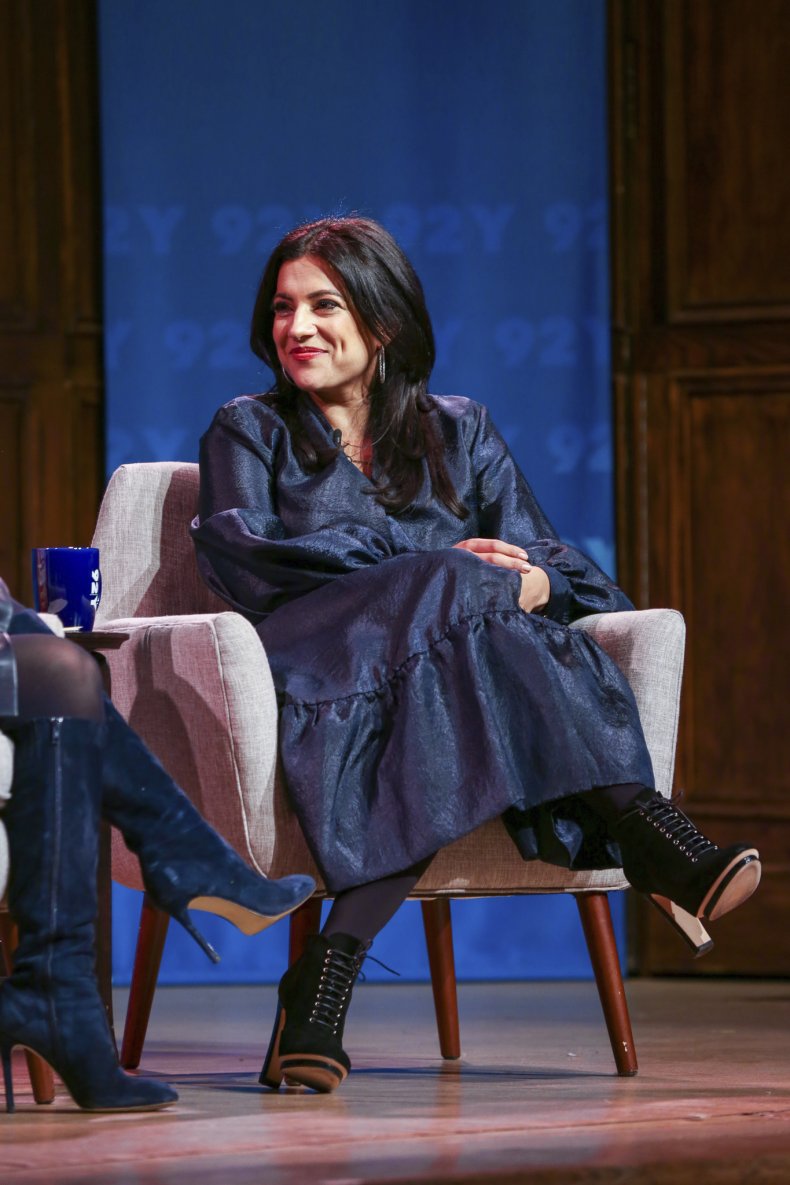 These thoughts ran through my head as I took to Twitter the same day, calling out the organization well-known to be driving similar hateful bans all across the country: Moms for Liberty. In Pennsylvania, they currently have 24 chapters, including in York County. Teachers from Central York High School in the district have claimed that the organization was one of several behind a recent letter campaign to get certain books banned.
This group, along with similar so-called "parental rights" groups, were linked to half of all book bans in the U.S. last year—in fact, they recently made news for trying to shield young students from a book about seahorses, reportedly believing it to be "too sexy."
The same thoughts ran through my head as I sat down for an interview with Business Insider, and called this ban what it was: an attack on our girls.
And they ran through my head as I hit the phones. I reached out to the leadership team at Girls Who Code to see what they knew. Just as much as I did: which was virtually nothing. I emailed the Central York School District school board. Crickets. I found teachers from the district on LinkedIn and got in touch with them. At one point, I Google-mapped the distance from my home in New York City to York, Pennsylvania, weighing the possibility of showing up there Monday morning with a box of Girls Who Code books to distribute them personally to every single girl who raised her hand.
As I dug in, I discovered the welcome news that the ban—which included hundreds of materials on a "Diversity Resource List," including the Girls Who Code series—had already been defeated, thanks to brave teachers, students, and parents in that community who organized against it.
I went to bed that Sunday night feeling a small sense of closure—and a large sense of gratitude that I wouldn't have to hunt down child care while mommy was off yelling at bigots, hours from home. I had no idea that the most surreal and terrifying parts of the whole episode were yet to come.
I woke up the following morning to an overflowing inbox and hundreds of unread messages. The same news alert that informed me of the ban now delivered dozens of stories about it. All the while, my posts from over the weekend were blowing up; my niece Maya told me the story even made it to TikTok.
Clearly, this movement wasn't slowing down. Even with the ban reversed, people were outraged: they wanted to know how something so egregious, so un-American, could happen in any school in our country, for any period of time.
Instead of an explanation, what we got was a strongly worded statement from the Central York School District denying that the ban had ever happened at all. They called national news reports of the ban "categorically false." They hid behind technicalities and half-truths, noting the books could still be found on library shelves, without noting teachers had been directed not to use them in classrooms.
I didn't fall for their ridiculous obfuscation—and neither did thousands of furious parents who continued to press for the truth. But, there was a group of parents who had a very different view.
That afternoon, the organization Moms for Liberty called me a liar, on social media and through a statement to the press such as Fox News, saying that my "allegations" they had worked to ban my books were false. On Steve Bannon's War Room, Moms for Liberty's Tiffany Justice said I was just an author desperate to sell more books. Their statement said that they weren't behind the ban of these books—and by their logic, how could they be, when the District had just come out and said there never even was a ban in the first place?
But the truth always comes out. After four days of dodging, the Central York School District emailed parents on the morning of September 29 and finally admitted what happened: that the Girls Who Code books—according to an email from the school itself—were at one point not permitted for use in classrooms in the Central York School District. So they were—let's say it together—banned.
And then there's that other part of the argument—that Moms for Liberty didn't influence the ban. Moms for Liberty may say they had never heard of Girls Who Code books, but on the Pennsylvania Moms for Liberty Facebook chapter posted—and then later deleted—the Business Insider article I interviewed for, alongside my picture and quote attributed to me, which I clearly have never said: "We use pornography to teach kids to code."
It's unclear if Moms for Liberty is planning to formally update their position from "we didn't do it" to "the Girls Who Code books are pornography and now we're going to get them banned everywhere." In the past week, I found out my books to teach girls coding got banned; I was smeared as a liar and had my books called pornography by Moms for Liberty; and I watched a Pennsylvania school district refute claims of book banning their way to a revisionist history, by, well, rewriting history themselves.
So where does that leave me? Furious, yes. But also: activated.
This experience has opened my eyes to the fact that book bans aren't just about books, and groups like Moms for Liberty aren't just fringe actors. I've watched conservatives, under the guise of "parental rights," using our schools to drive a right wing agenda that aims, among other things, to oppress women and prevent us from ever achieving equity.
I see these issues as interconnected: whether it's coming for our bodies by taking away our right to reproductive freedom, or coming for our minds by banning books that give our girls a path to economic opportunity, it's all about keeping our girls "in their place"—and in fact, sending us backward.
Now, these parents have to deal with me, and the army of moms I am calling to action through my organization Marshall Plan for Moms. Moms who believe in free speech. Moms who support the parents' rights that parents actually need, like affordable childcare and guaranteed paid leave. Maybe even moms who once identified with Moms for Liberty —and who have now moved away from a group whose actions undermine our kids' rights to think for themselves.
If this experience has taught me anything, it's that there are more of us than there are of them. Let's harness our collective power, and get to work. Our children's future—our country's future—depends on it.
Reshma Saujani is the founder of Girls Who Code and Marshall Plan For Moms. You can follow her on Twitter @reshmasaujani.
All views expressed in this article are the author's own.