Society has always been captivated by serial killers.
But the near-constant release of films, TV, documentaries and podcasts delving into the most horrific crimes in our country over the past 50 or so years means the fascination is growing. Most recently, true crime junkies have been transfixed by the Netflix series Dahmer—Monster: The Jeffrey Dahmer Story.
As transfixed as fans have been, the real-life families of Dahmer's victims have criticized the series and its supporters for glorifying a murderer.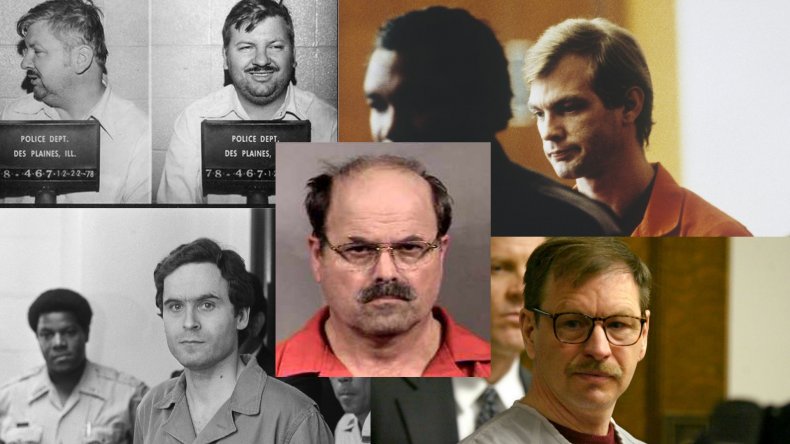 The line between a desire for knowledge and a glorification of gore seems to be getting ever thinner. Rather than simply remembering serial killers as culprits and acknowledging their victims, some truly brutal serial killers have been regarded with horrified fascination, and even some attraction—Evan Peters' acting skills and good looks have earned him a dedicated fanbase, but his portrayal of Dahmer has been the subject of some discourse regarding romanticizing the actor in the role they play.
Dr. Scott Bonn, a criminologist and author of the book Why We Love Serial Killers: The Curious Appeal of the World's Most Savage Murderers, understands the fascination well.
"On the one hand, the things that they do, and particularly Jeffrey Dahmer, are so over the top and incomprehensible that it's simultaneously mind-boggling and very, very frightening," Bonn told Newsweek. "So part of the interest is to try and answer the question of why."
But in the same way one might watch a fictional horror film or television series like Silence of the Lambs or Dexter, Bonn said that the adrenaline rush viewers feel when watching true crime is the same. "For the individuals sitting at home in their lounge chair, it's just entertainment. Jeffrey Dahmer doesn't become real until he's knocking on your front door," Bonn said.
The fascination with serial killers is a dangerous slope, one that could alter the way that society sees present and future serial killers, such as the Stockton Killer currently in California.
Dr. Katherine Ramsland, a professor of forensic psychology at DeSales University and author of the book How to Catch a Killer, told Newsweek that because there is so much variation with each serial killer, one cannot generalize them beyond the simple definition of what makes them a serial killer.
"All serial killers have killed at least two victims on at least two occasions," Ramsland said. "That's the one thing you can say about all serial killers because that's what it means to be a serial killer."
While some TV and movies have been accused of glamorizing these killers, their crimes are a history to acknowledge and remember because of the real people and families that they affected.
Below are 10 of the most notorious serial killers in U.S. history and the people they killed.
1. Dennis Rader, AKA the BTK Killer
Dennis Rader was a serial killer in Kansas who murdered 10 people over the span of three decades, dubbing himself BTK because he bound, tortured, and killed his victims. He committed his first murders in January of 1974 when he strangled four family members, including two children.
He is known for hiding in plain sight, having been the president of a church congregation and a seemingly loving husband and father. But he wanted attention for his crimes, too, and in 1977, Rader wrote a letter to a local TV station that read, "How many people do I have to kill before I get a name in the paper or some national attention."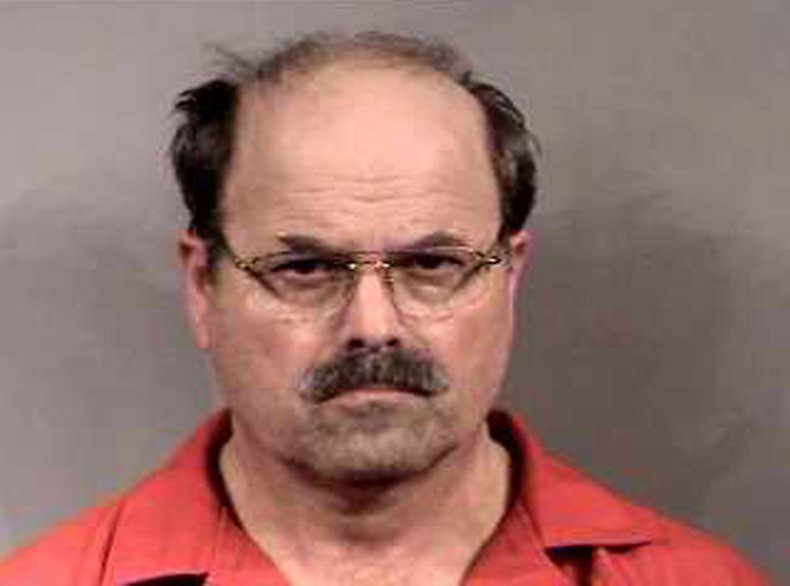 He was arrested in 2005 after sending a disk to the police department, which they traced back to the church that Rader served. He confessed to stalkings and killings, as well as sexual fantasies that drove his crimes. The BTK Killer received a sentence of 10 consecutive life terms in prison in Kansas.
His victims: The Otero family—Joseph, Julie, and two of their young children—Kathryn Bright, Shirley Vian, Nancy Fox, Marine Hedge, Vicki Wegerle, and Dolores Davis.
2. Ted Bundy
Having been the subject of several films and documentaries, Ted Bundy is well known for his crimes.
Having been described as intelligent and charming, Bundy used his good looks to lure his victims in, sexually assaulting and killing at least 36 women across Washington, Oregon, Colorado, Utah, and Florida between 1974 and 1978. Some have estimated he could be responsible for hundreds of deaths.
Bundy was ultimately sentenced to death in 1979 for the murder of two college students and again for the rape and murder of a 12-year-old girl. He was executed in Florida by electric chair in 1989.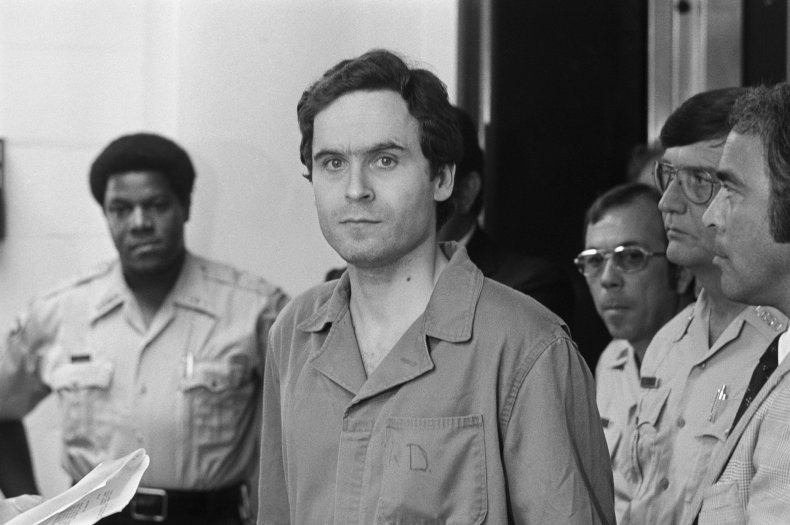 The names of 26 identified victims: Joni Lenz, Lynda Ann Healy, Donna Gail Manson, Susan Rancourt, Roberta Parks, Brenda Carol Ball, Georgeann Hawkins, Denise Naslund, Janice Ott, Nancy Wilcox, Melissa Smith, Laura Aime, Carol DaRonch, Debra Kent, Caryn Campbell, Julie Cunningham, Denise Oliverson, Melanie Cooley, Lynette Culver, Susan Curtis, Margaret Bowman, Lisa Levy, Kathy Kleiner, Karen Chandler, Cheryl Thomas, Kimberly Leach.
3. John Wayne Gacy
John Wayne Gacy was responsible for the deaths of at least 33 boys and young men in Chicago in the 1970s, but he has also been used as a figure in the media due to his performance as a party clown at children's parties and social events.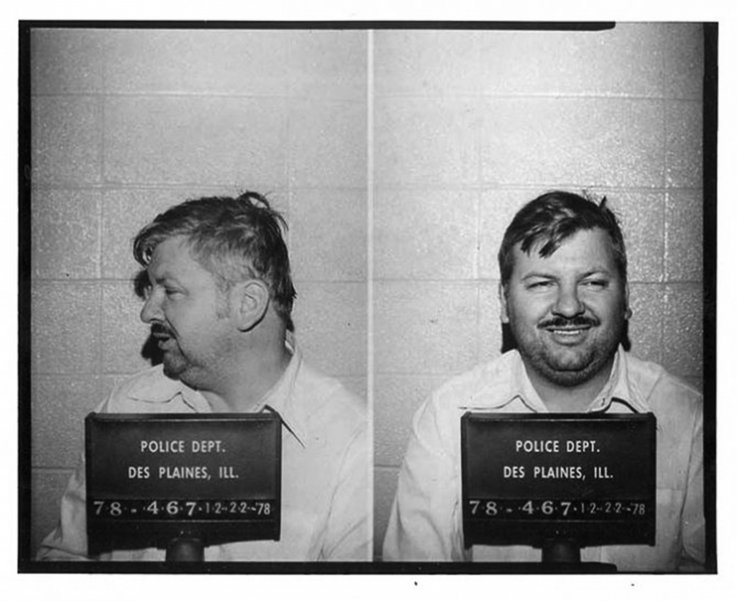 Serial killer John Wayne Gacy posed for the above Des Plaines Police Department mug shot in December 1978.
Bureau of Prisons/Getty Images
Gacy was arrested several times for sexual assault in the 60s, the first being a teenage boy. After being released on parole in the early 1970s, Gacy was able to purchase a home in a Chicago suburb, from which neighbors later recalled a horrible stench emanating.
In 1978, 15-year-old Robert Piest went missing, and police discovered that Gacy had been the last to have seen him. Upon further investigation, police discovered the bodies of 29 boys and young men in or near Gacy's house and four more near Des Plaines River.
He pleaded innocent by reason of insanity, but the jury rejected the psychological evaluations, and Gacy was found guilty of all 33 murders. He was executed via lethal injection in 1994.
The names of the 28 identified victims: Timothy Jack McCoy, John Butkovich, Darrell Julius Samson, Randall Wayne Reffett, Samuel G Dodd Stapleton, Michael Lawrence Bonnin, William Huey Carroll Jr, James Byron Haakenson, Rick Louis Johnston, Kenneth Ray Parker, Michael M Marino, William George Bundy, Francis Wayne Alexander, Gregory John Godzik, John Alan Szyc, Jon Steven Prestidge, Matthew Walter Bowman, Robert Edward Gilroy Jr, John Antheney Mowery, Russell Lloyd Nelson, Robert David Winch, Tommy Joe Boling, David Paul Talsma, William Wayne Kindred, Timothy David O'Rourke, Frank William Landingin, James Mazzara, Robert Jerome Piest.
4. Sam Little
Serial killer Samuel Little was known as one of the most prolific killers in American history. Having gone undetected for decades, Little confessed to killing 93 victims in 19 states between 1970 and 2005. According to the FBI in 2019, law enforcement had been able to verify 50 of the confessions; most of his victims were marginalized, young Black women.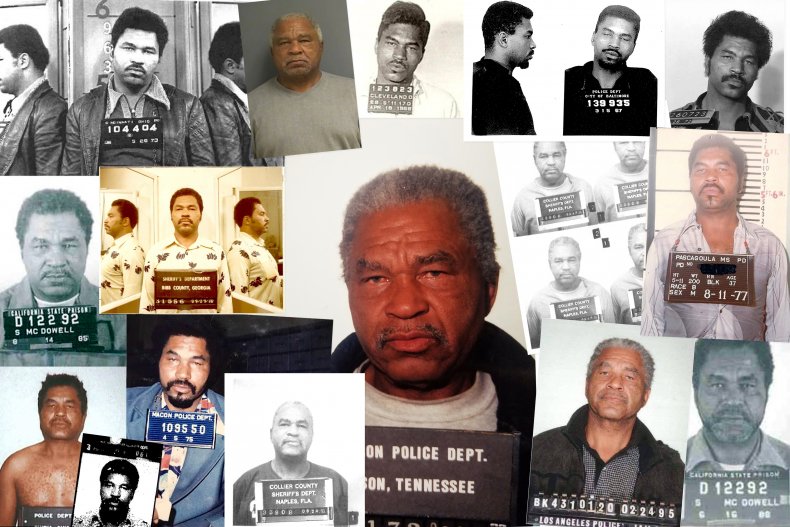 In 2012, Little was arrested at a homeless shelter in Louisville, Kentucky, on a narcotics charge and was extradited to California, where police in Los Angeles were able to convict him for killing three women in the late 1980s after being linked through DNA evidence found at the crime scenes.
"In all three cases, the women had been beaten and then strangled, their bodies dumped in an alley, a dumpster, and a garage," the FBI had said in a report at the time.
He had been serving a life sentence at a state prison in Los Angeles County when he died in 2020 at the age of 80.
While the FBI is still working to confirm some of Little's confessions and identify many more of his alleged victims, these are the names of some of his confirmed victims: Annie Lee Stewart, Mary Jo Peyton, Carol Elford, Guadalupe Apodaca, Audrey Nelson Everett, Zena Jones, Rose Evans, Denise Christie Brothers, Mary Jo Brosley, Sarah Brown, Clara Birdlong, Patricia Parker, Melinda "Mindy" LaPree, Frances Campbell, Jolanda Jones, Alice Denise Duvall, Roberta Tondarich.
5. Jeffrey Dahmer
Jeffrey Dahmer, also known as the Milwaukee Cannibal, was a notorious killer and sex offender who killed and dismembered 17 boys and young men between 1978 and 1991.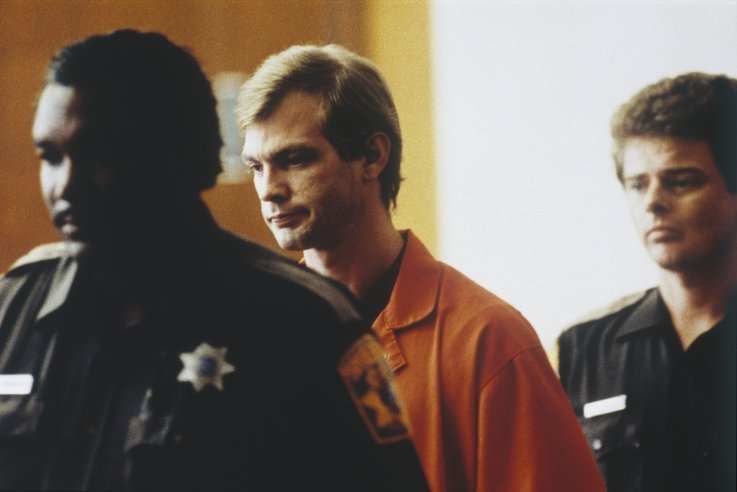 American serial killer and sex offender Jeffrey Dahmer, aka The Butcher of Milwaukee, is indicted on 17 murder charges, men and boys of African or Asian descent, between 1978 and 1991. Criminologist Dr. Scott Bonn told Newsweek, "He [Dahmer] gained some notoriety simply because of the grotesque and unbelievable nature of his crimes."
Marny Malin/Sygma via Getty Images
Dahmer was arrested in 1991 after a man named Tracy Edwards was found by police running down the street in handcuffs, having narrowly escaped Dahmer's clutches.
Police later went to Dahmer's apartment, where they found photo albums of dismembered bodies, human heads in the refrigerator and freezer, several skulls, and a 57-gallon drum filled with acid and decomposing bodies inside. Police also found evidence that Dahmer might have eaten some of his victims.
Dahmer's victims were usually black, Latino or Asian men and boys.
He confessed to 17 murders total and was sentenced to 15 life terms, but Dahmer was killed in prison by another inmate in 1994.
Dahmer's victims: Steven Hicks, Steven Tuomi, Jamie Doxtator, Richard Guerrero, Anthony Sears, Raymond Smith, Edward W. Smith, Ernest Miller, David C. Thomas, Curtis Straughter, Errol Lindsey, Anthony "Tony" Hughes, Konerak Sinthasomphone, Matt Turner, Jeremiah Weinberger, Oliver Lacy, Joseph Bradehoft.
6. David Berkowitz
David Berkowitz, AKA Son of Sam, brought fear and terror to New York City in 1976 and 1977 and was the cause of one of the largest manhunts in NYC history.
Berkowitz wrote in his diary that he set around 1,500 fires in New York City in the mid-1970s and claimed to be driven by demons. He killed a total of six victims and injured more, often targeting couples. He also wrote letters to newspapers, signing them Son of Sam, a reference to a black labrador retriever owned by his neighbor, Sam Carr. He believed that a demon lived inside the dog.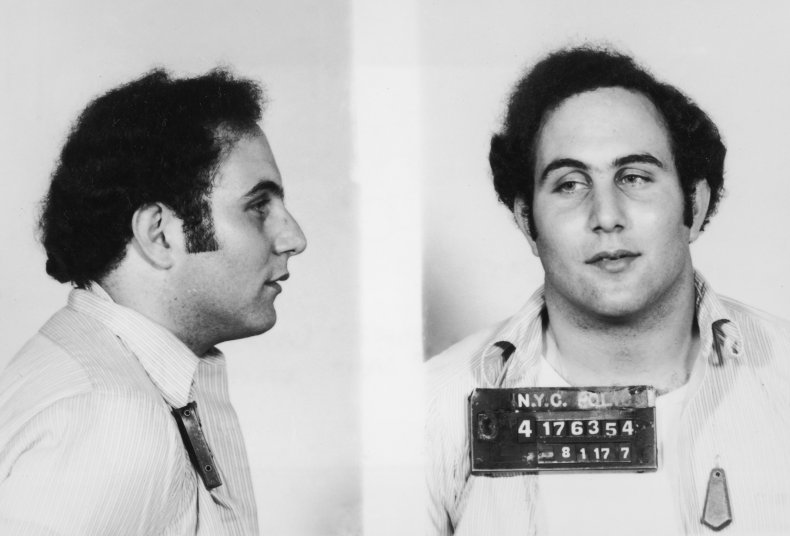 He was arrested in 1977 just 11 days after his last murder following a large manhunt and confessed to the killings. Berkowitz is currently serving a sentence of 365 years in a New York prison.
His victims: Jody Valenti (survived), Donna Lauria, Carl Denaro and Rosemary Keenan (both survived), Donna DeMasi and Joanne Lomino (both survived), Christine Freund, John Diel (survived), Virginia Voskerichian, Valentina Suriani, Alexander Esau, Judy Placido and Sal Lupo (both survived), Robert Violante (survived) and Stacy Moskowitz.
7. Richard Cottingham
In the late 1970s and early 80s, Richard Cottingham, otherwise known as the Torso Killer, left a trail of brutal murders in his wake in New York City.
For several months, women, mostly sex workers, were found in hotel rooms, their bodies horrifically mutilated. He was given the name Torso Killer because he often cut off his victims' heads and hands.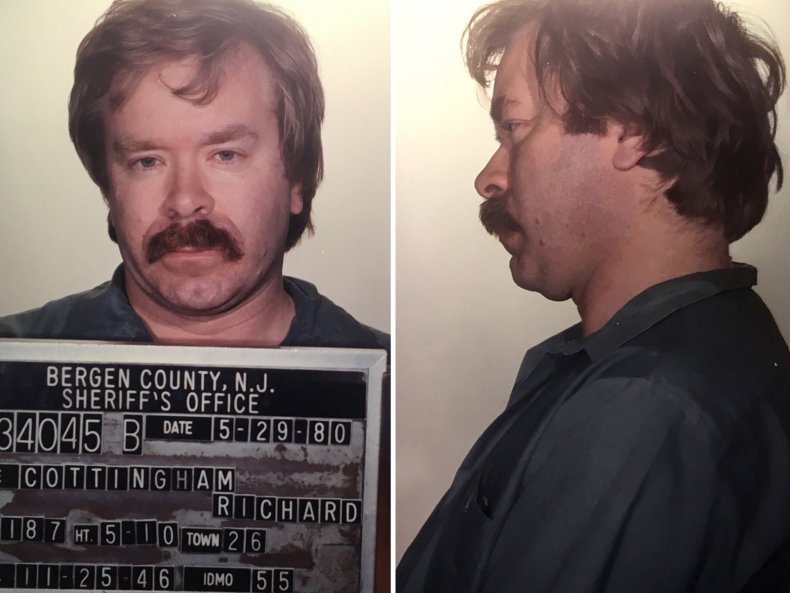 In 1984, Cottingham was found guilty of five murders and sentenced to 200 years in prison and has since confessed to many more. Some believe his victim count lies around 80 to 100. In April 2021, Cottingham confessed to drowning two girls in New Jersey in 1974. He currently is 75 years old, serving his sentence in the New Jersey State Prison.
Many of Cottingham's victims are unidentified, but the names of some of his victims are as follows: Nancy Schiava Vogel, Jacalyn Harp, Lorraine Marie Kelly, Mary Ann Pryor, Maryann Carr, Deedeh Goodarzi, Valerie Ann Street, Jean Reyner.
8. Belle Gunness
Belle Gunness, who was known as "Hell's Belle," is unlike the other killers on this list. One of the most notorious women in the U.S., Gunness is said to have killed at least 14 people, but some believe she may have had up to 40 victims.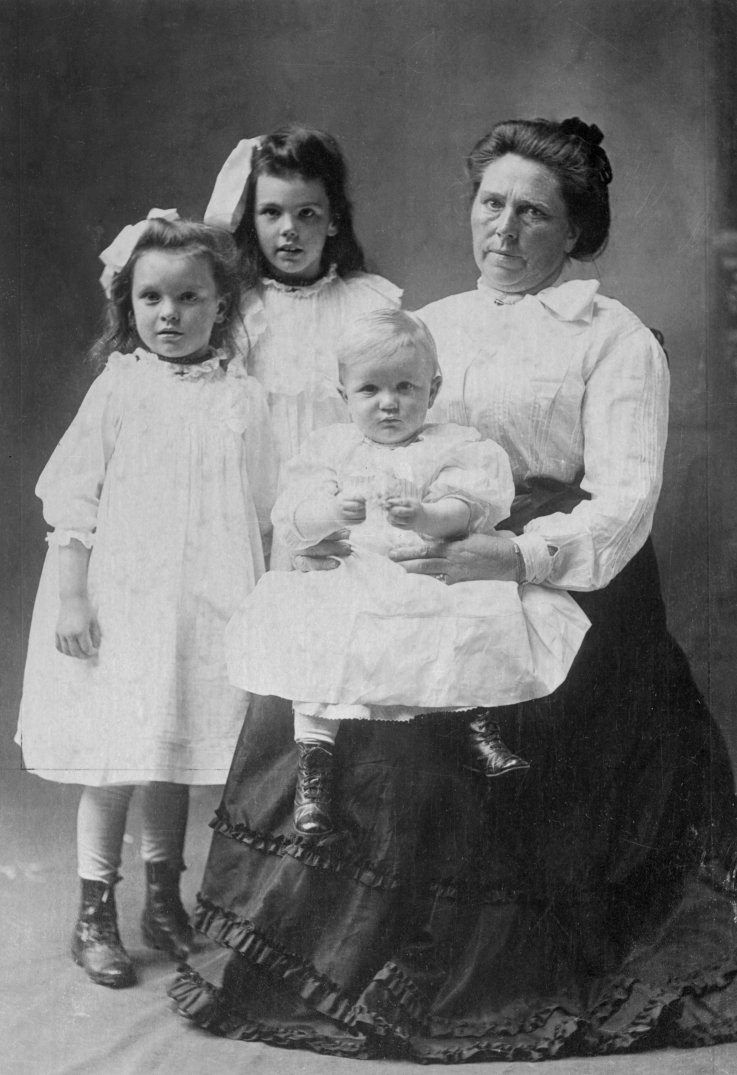 Suspected murderer Belle Gunness with her children Lucy Sorensen, Myrtle Sorensen and Philip Gunness in 1904. Gunness is suspected of killing up to 15 men for their insurance. The children died in a house fire in La Porte, Indiana, in 1908 but it is uncertain if the body of a woman found in the fire was Belle Gunness.
Getty Images
In the late 1800s, Gunness moved from Chicago to a pig farm in Indiana. She reportedly murdered her two husbands and collected the life insurance money, and later, her foster daughter's body would be found with several other dismembered corpses buried in her hog pen. Gunness advertised for wealthy, single Norweigan-American men to invest in her farm and court her, and nearly all of them went missing shortly after arriving.
In 1908, her house burned down—but so did her previous house in Chicago and a candy store that she and her first husband ran—and her three children's bodies were found inside the burned house. They also reportedly found a headless body of a woman in the house, believed to be Gunness, though some believe she got away.
One of her handymen, Ray Lamphere, was arrested and charged with the arson of her house after the pair had a falling out, and Lamphere confessed later in life that he helped Gunness kill 42 people and bury them in the pig pen.
While many of her victims were not identified, and some were children, her victims are suspected to include both of her husbands, Mads Sorensen and Peter Gunness, as well as Andrew Helgelien and others.
9. Dean Corll
Dean "Candy Man" Corll made a name for himself as the culprit behind the Houston Mass Murders. Between 1970 and 1973, Corll killed at least 28 young boys.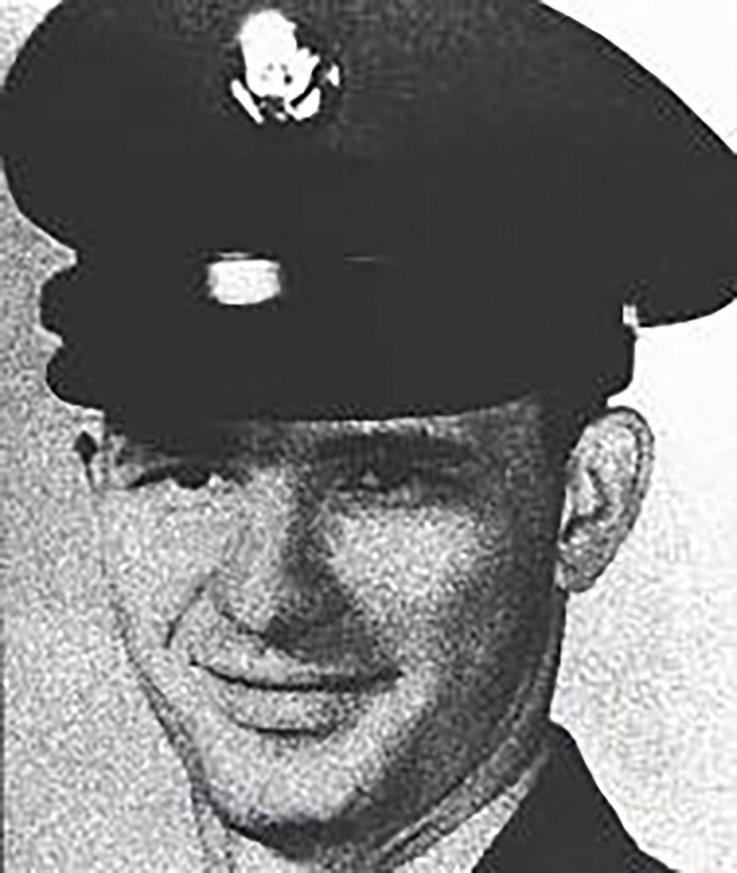 Dean Corll, aged 24, shortly after entering the US Army in August 1964.
US Military
Corll was an electrician and former candy store owner who used two teenage accomplices, David Owen Brooks and Elmer Wayne Henley, to lure young boys to his apartment, where they were shackled, sexually assaulted, and killed.
In 1973, a fight broke out between Corll and Henley at Corll's home, and the Candy Man was shot several times by Henley with a .22 caliber pistol. Henley then confessed to all of their crimes and led police to the mass graves around Houston which held the bodies of their victims. According to the Associated Press, some of the bodies had been mutilated, others were buried with tape around their mouths or cords around their necks.
A final, unknown victim of Corll's still has yet to be identified, and is only known as "John Doe 1973."
Some of Corll's identified victims: Jeffrey Konen, James Glass, Danny Yates, Donald Waldrop, Jerry Waldrop, Randell Harvey, David Hilligiest, Gregory Winkle, Ruben Watson Haney, William Branch, Jr., Frank Aguirre, Mark Scott, Johnny Delome, Billy Baulch Jr., Steven Sickman, Roy Bunton, Wally Jay Simoneaux, Richard Hembree, Richard Kepner, Joseph Lyles, William Ray Lawrence, Raymond Blackburn, Homer Garcia, John Sellars, Michael Baulch, Marty Jones, Charles Cary Cobble, James Stanton Dreymala.
10. Gary Ridgway
Gary Ridgway became known as the Green River Killer and later was known as the deadliest convicted serial killer. He claims to have killed over 80 women in Washington in the 1980s and 90s, but he pled guilty in 2003 to killing 48.
In 1980, Ridgway was arrested for choking a prostitute, though no charges were ever filed. He was arrested again for solicitation in 1982, and experts believe his killing spree began shortly after. His first believed victim was said to be a 16-year-old girl, whose body was found in the Green River.
In the next two years, Ridgway raped and killed over 40 women, many of whom were sex workers. His last murder occurred in 1998.
Ridgway was a suspect in several different killings over the years, but DNA technology was unable to connect him, and he reportedly even passed a polygraph test in 1984. He was finally arrested in 2001 when he confessed to wanting to kill prostitutes. In 2003, he was given a plea deal and was sentenced to 48 life sentences, though he said he killed more than 80 women.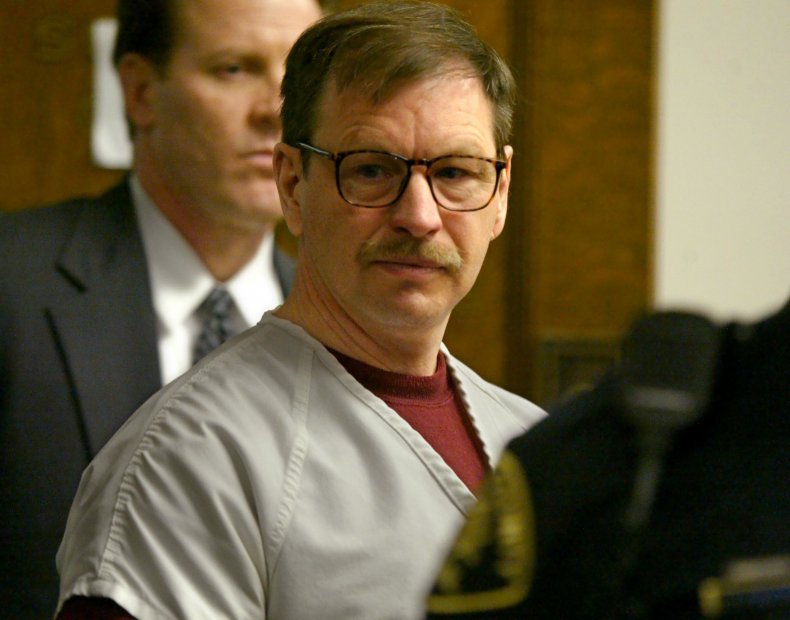 Some of Ridgway's identified victims: Wendy Lee Coffield, Gisele Ann Lovvorn, Debra Lynn Bonner, Marcia Fay Chapman, Cynthia Jean Hinds, Opal Charmaine Mills, Terry Rene Milligan, Mary Bridget Meehan, Debra Lorraine Estes, Linda Jane Rule, Denise Darcel Bush, Shawnda Leea Summers, Shirley Marie Sherrill, Rebecca "Becky" Marrero, Colleen Renee Brockman, Sandra Denise Major, Wendy Stephens, Alma Ann Smith, Delores LaVerne Williams, Gail Lynn Mathews, Andrea Marion Childers, Sandra Kay Gabbert, Kimi-Kai Pitsor, Marie M. Malvar, Carol Ann Christensen, Martina Theresa Authorlee, Cheryl Lee Wims, Yvonne "Shelly" Antosh, Carrie Ann Rois, Constance Elizabeth Naon, Kelly Marie Ware, Tina Marie Thompson, April Dawn Buttram, Debbie May Abernathy, Tracy Ann Winston, Maureen Sue Feeney, Mary Sue Bello, Pammy Annette Avent, Delise Louise Plager, Kimberly L. Nelson, Lisa Yates, Mary Exzetta West, Cindy Anne Smith, Patricia Michelle Barczak, Roberta Joseph Hayes, Marta Reeves, Patricia Yellowrobe.