TV's Desus Nice is teaming up with The Bronx Defenders, a charity who previously helped him out of some "legal trouble."
One half of the duo Desus & Mero, Desus is hosting a gala for the New York-based public defender nonprofit which aims to help how low-income people in the Bronx are represented in the justice system.
Desus previously opened up about his run ins with law enforcement in the past, stating that he was "illegally arrested" and falsely accused of having a gun.
During a recent appearance on Jimmy Kimmel Live, hosted from Brooklyn, Desus discussed how The Bronx Defenders had helped him.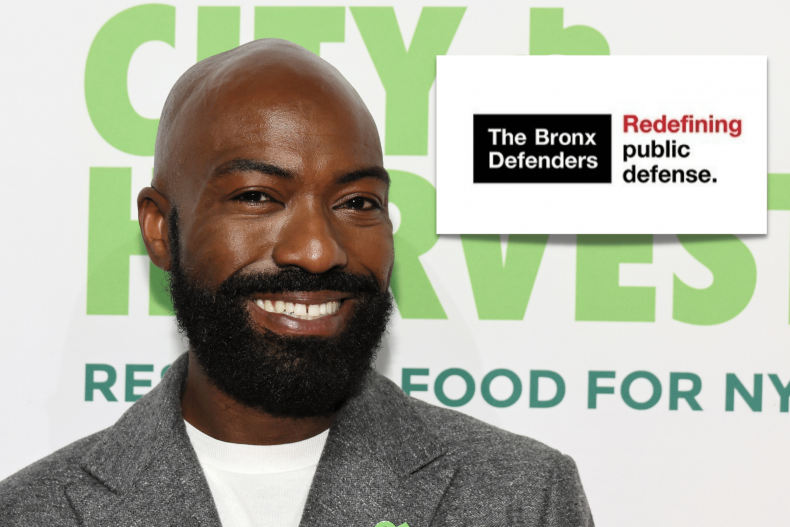 "They help people: families that don't have money, immigrants, people who are arrested and might not know their rights," he explained. "I'm hosting a gala and it's important to me because when I got in legal trouble way back in the day, they helped me get out of that. So, without them, there'd be no Desus now. So, it's going full circle."
The event being hosted by Desus is the 25th Anniversary Gala, held to celebrate The Bronx Defenders' milestone.
During his recent interview with Kimmel, Desus didn't elaborate on the "legal trouble," but he has previously opened up about incidents he experienced in the past.
During a July 2020 interview with The New Yorker, Desus and Mero were being interviewed about comedy when the topic of the criminal justice system came up. Desus recalled a then-recent interaction with a police officer which could have been perceived as light-hearted, but past experience made Desus uneasy.
"That whole time, to the cops, I was Desus. But in my head I was Daniel from the Bronx. The 15-year-old kid who got stopped-and-frisked and had my genitals touched," he said. "The same guy who was illegally arrested by the cops, who lied and said I had a gun. Dealing with the cops is not fun. It's not something I look forward to."
Newsweek has reached out to the New York City Police Department and the New York City Record Requests for the police record of Desus, real name Daniel Baker's, arrest.
Justine Olderman, executive director of The Bronx Defenders, told Newsweek more about Desus' involvement.
"Desus Nice has always been an incredible advocate for The Bronx, and we are beyond honored that he has agreed to host our 25th Anniversary Gala. This is an important milestone for the organization," Olderman said.
"A quarter century ago, we founded a public defender office in the South Bronx to radically redefine the role of public defense. Since then, The Bronx Defenders has pioneered a public defender model that has not only defended more than 20,000 low-income Bronx residents in criminal, civil, family regulation, and immigration cases each year, but has changed laws and policies to attack the root causes of poverty and injustice, while empowering thousands more through our community intake, youth mentoring, and outreach programs.
"We chose to honor people this year who have also radically redefined their roles to advance justice, whether in entertainment, government, or advocacy," she said.
Grammy-nominated musician Fat Joe is also involved with The Bronx Defenders as well as Desus.
Desus & Mero recently ended their long-running partnership, bringing their Showtime series Desus & Mero to an end. Fans have speculated as to the reason but neither Desus nor The Kid Mero have publicly given a reason.
You can buy tickets or support The Bronx Defenders 25th Anniversary Gala through a donation by clicking here. The event will be held on Thursday, October 13, 2022.
Newsweek has reached out to Desus' representatives for further comment.